Lawyer for Miami Car Accident Today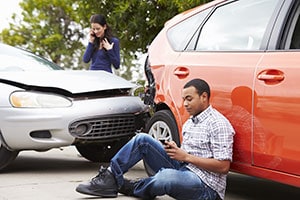 So, you've were injured in a car crash in Miami today, and you need a lawyer for Miami car accident? Call (305) 285-1115 to get in touch with the Miami car accident lawyers at Wolfson & Leon. Our consultations are free. We offer good folks who have sustained injuries in Miami auto accidents an opportunity to learn about their options for free of charge. We don't ask for fees unless we obtain compensation for them.
You've got injured, and now you must be wondering what to do next. Calling an attorney is by far the wisest thing to do now, but if you still hesitate, consider doing the following:
Report the case. Let ambulance, police, and fire rescue take care of what they can. Your safety and other driver's safety are most important of all. Take photos and videos. Take as many photos and videos as you can. They will serve as evidence later.

Be careful what you say. Talk to the police, but don't admit fault. There is a lot to investigate and right after an accident you simply don't have all the evidence or information to make any assessment or admissions.

Don't talk to insurance companies at all. They are trained to ask tricky questions. These questions can lead you to giving the wrong or incomplete answers. Those answers will be used against you when you claim damages recovery. They will also try to make you settle with a quick offer, but that's just an attempt to get rid of yet another claim and pay less. It is crucial not to accept anything before speaking to a lawyer.

Call a Miami car accident lawyer. Their advice will make the difference between successful and unsuccessful damages recovery. The good lawyers offer free initial consultations, so you can learn about your options at no cost.
Miami Car Accidents
Miami is in the county of Miami-Dade, one of the deadliest counties in the United States, so it comes as no surprise that the city of Miami hosts plenty of car accidents. The official number for Miami-Dade is never smaller than 50,000 per year. Between 10,000 and 20,000 of them result in personal injuries. That is why we offer our services as:
Drunk driving car accident lawyer in Miami
Miami road rage car accident lawyer
Left turn car accident lawyer in Miami
Sideswipe and merging car collision lawyer in Miami
Miami bridges car accident lawyer
Rollover car accident lawyer in Miami
Miami wrongful death lawsuits due to car accident lawyer
Miami rear-end car collisions with motorcyclist lawyer
Head-on collisions with automobile injury lawyer in Miami
Miami rear-end car accident lawyer
Miami car accident lawyer for Uber or Lyft driver
Pedestrian injury lawyer in Miami
Miami motor vehicle accident lawyer with Lyft driver
Miami automobile accident lawyer for Uber drivers
Miami T-bone car collision lawyer
These accidents may cause severe and incapacitating injuries. In the experience of our Miami car accident attorneys, being involved in a serious accident may cause:
Broken arms and legs from Miami car accidents
Broken ribs from car crash in Miami
Head injuries resulting from Miami motor vehicle crashes
Neck injuries caused by Miami automobile accident
Brain damages resulting from Miami car accident
Spinal injuries from car crashes in Miami
Broken bones as the result of auto accidents in Miami
Scars caused by Miami motor vehicle crashes
Bruises from car accidents in Miami
Burns caused by car fire accidents in Miami
These or any other type of injuries can cause certain financial expenses and losses. The US legal system allows you to recover financially for those expenses; hence you can pursue compensation for any or all of the following:
Medical costs
Medications and medical devices expenses
Lost earnings or wages
Pain, humiliation and suffering
Scarring and significant disfigurement
Permanent or temporary disability/impairment
Funeral expenses in case of wrongful death
Attorney for Miami Car Accident Today
If you need a lawyer for Miami car accident today, call us at Wolfson & Leon at (305) 285-1115. Our consultations are free. Let our bilingual Miami auto accident attorneys explain your options for free of charge before deciding what to do next. We don't ask for fees until we recover damages for our clients.