Downtown Miami Uber Accident Lawyer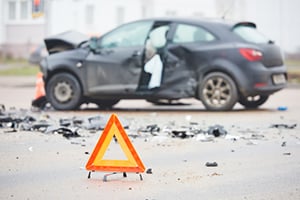 If you were injured in an Uber car accident in downtown Miami, then you should find the best Miami Uber car accident lawyer to help you make a full and complete financial recovery. Recognize the fact that there are numerous hurdles to making any recovery following an Uber accident. That is why you need a lawyer who has experience in representing both drivers and passengers in the Uber car accident claims.
At Wolfson & Leon, our Miami car accident lawyers represent Uber passengers and drivers for their personal injury claims. Our attorneys also represent people who may have been injured by negligent Uber drivers.
Our personal injury legal team in Miami offers bilingual customer service and one of our team members was actually a driver for both Uber and Lyft. More importantly, the lawyers at Wolfson & Leon has been helping personal injury victims since 1963 and they are standing ready to help you. All you need to do is to call us at (305) 285-1115 and we can set you up for a free and confidential consult with one of our Miami personal injury lawyers.
Uber Accidents in Downtown Miami
The people who both live and work in downtown Miami have fully embraced Uber and Lyft as their primary method of transportation. It makes a lot of sense. As anyone who comes to downtown Miami knows, parking can be both difficult and expensive. On a daily basis you will see lawyers using Uber to go from their offices to the Miami-Dade civil courthouse as well as the other courthouses in the downtown Miami area.
In addition, the people of Miami-Dade use Uber to commute to their jobs in downtown Miami. Tourists will also use Uber to travel in Miami from Miami International Airport as well as the Port of Miami. Recently Uber added an additional service called UberEATS. This service by Uber partners drivers with local restaurants to deliver food to customers.
Downtown Miami is generally regarded as being North of Coconut Grove; east of Little Havana; south of Midtown Miami and bordered on the east with Biscayne Bay. With all of these Uber drivers and Lyft drivers in downtown Miami and throughout South Florida, car accidents and injuries are likely to occur. That is why Uber injury victims need the best Uber accident lawyer in Miami to help them.
Uber Accident and Injury Lawyer Serving Miami
So what do you do if you're involved in an Uber accident where you or your passengers were injured? Ultimately you will have a Miami Uber accident lawyer to assist you. But until that moment there are some steps you need to take. Obviously the first thing you should do is get the medical care that you need. Then make sure that the accident is reported. One of the most critical steps that you can take to help yourself is to simply use your phone.
Use your phone to take photographs of everything - the property damage; skid marks; drivers' licenses; registrations; proof of insurance; drivers; passengers; witnesses; and contact information of witnesses. Exchange phone numbers with witnesses and send them text messages so that your Miami Uber accident lawyer can contact them at a later date when their testimony may be helpful in successfully presenting your injury claim.
These are the things that can make a difference in making a successful Uber injury claim and, if necessary, lawsuit for personal injury damages.
Miami Car Accident Lawyers Helping Uber Accident Victims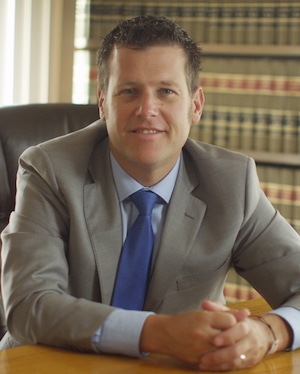 At Wolfson & Leon, our Miami accident attorneys know what to do to help you if you are in an Uber car accident. Our managing attorney, Jonah Wolfson, is a bilingual Uber injury lawyer in Miami. We handle cases from the first phone call until the case is resolved through settlement or a jury trial if necessary. We do not refer cases out for litigation or trials. In fact, we are honored and humbled to accept litigation and trial referrals from other attorneys in South Florida. Call us right now for your free consultation at
(305) 285-1115
.
Wolfson & Leon proudly serves the people who live and work in downtown Miami as well as the folks of South Florida from neighborhoods and communities such as Miami Beach, Coral Gables, Edgewater, Midtown Miami, Wynwood, Key Biscayne, Omni, South Beach, Miami Shores and Hialeah.