Wellington Crime Victim Compensation Lawyer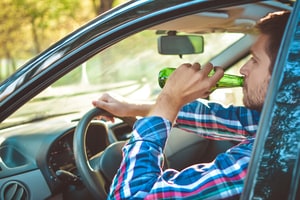 If you and your loved ones have been injured due to a criminal accident or incident in Wellington, Florida, you may be entitled to damages recovery. Our Wellington crime victim compensation lawyers at Wolfson & Leon can help you determine if you qualify and navigate the process. Call us today at (305) 285-1115 for your free consultation.
Wellington
With more than 60,000 residents, Wellington is the most populous village in Palm Beach County. It is not a real village in any way, though, but officially is referred as the Village of Wellington. It abounds with many entertainment and recreation sites, such as restaurants, bars, parks, and cultural venues which are some of the reasons for it to be named as one of the Top 100 places to live in America by Money Magazine.
Wellington Crime Victims
Even though it is one of the best places to live in America, it doesn't mean that crimes are non-existent in Wellington. It can take by surprise even more when it feels that it happens in the place that you least expect it. Unfortunately, criminals operate there as well, so if some of them have injured you during their attacks, you can call us to help you as:
Crime victim lawyer for murder victim survivors in Wellington
Wellington child molestation victim compensation lawyer
Rape and other sexual assault victim rights lawyer in Wellington
Wellington battery victim compensation lawyer
Wellington crime victim compensation attorney for robbery victims injured due to negligent security
Crime victim lawyer for aggravated assault in Wellington caused by inadequate security measures
Wellington DUI crimes victim compensation attorney
Wellington crime victim lawyer for violent crime injuries and deaths at apartments, affordable housing, hotels, motels and other commercial premises.
Of course, this is not an exhaustive list of all the crime accidents our Palm Beach injury lawyers can assist you with. Even if you've been injured in another type of crime, you may be eligible for compensation so it is best to seek legal advice before you give up hope.
Wellington Crime Victim Compensation Options
Getting injured as a crime victim in Wellington offers three avenues for compensation. Your Wellington crime victim compensation lawyer will help you choose the right one for you, depending on the circumstances of your case.
The first one goes through the criminal proceedings. Once the criminal offender is convicted by court, getting a judgment should be easy – but difficult to recover since most criminals fail to pay financial damages. Sometimes the offender is not caught at all. Fortunately, in such scenario, you can turn to the other options.
If the crime has occurred at premises under control of third persons, partnership or a corporation, they may be liable. Third parties include, but are not limited to banks, retail shops, bars, affordable housing, ATM's and convenience stores. They are obliged by law to reasonably take all the necessary measures to prevent foreseeable crimes on their premises. When they fail in doing so due to inadequate or negligent security and it leads to crimes and personal injuries consequently, they can be legally responsible to cover for harms and losses of those injured due to the crime there.
Finally, applying to the Florida Bureau of Victim Compensation offers a straightforward but limited recovery procedure as well. Prepare all the necessary documentation to prove that you've been injured due to a criminal offense in Florida, and you may obtain compensation for economic losses from them
Whatever path you choose, make sure you do it with experienced Palm Beach injury attorney. He will help you investigate the circumstances of the case and figure out what's the best option for you. You are invited to call our Wellington crime victim compensation lawyers at Wolfson & Leon for help. You can reach us at (305) 285-1115. We can also meet with you by appointment in our West Palm Beach office. We don't ask for consultation fees unless we recover for you.