Walmart Neighborhood Market Accident Lawyer in Miami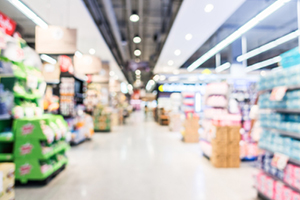 Were you seriously injured at a Miami Walmart Neighborhood Market? If so, then you should call the Miami personal injury lawyers at Wolfson & Leon. When an injury occurs, it is not only important to choose the right doctor, but your choice of an attorney will be one of the most important decisions that you make.
Most people go through life without being injured in a supermarket and that is ideal. Grocery shopping is a daily occurrence for people and potential hazards are the last thing that comes to mind. But when you are injured in a grocery store such as Walmart's Neighborhood Market then you will want to find the best Walmart accident attorney to get the information and advice that you need. Our Miami accident attorneys are available 24/7 at (305) 285-1115 and we offer free consultations.
Walmart Neighborhood Markets in Florida
In Florida, Walmart employs more than 107,000 associates. It has more than 370 retail units in the state. Of that number approximately 90 are Neighborhood Markets. Walmart sought to compete with other supermarkets by opening standalone Neighborhood Markets to go along with the groceries offered at 229 Florida Walmart Supercenters. In order to operate so many stores and have an abundance of employees, it is important to have the appropriate safety guidelines in place for their consumers. With that many associates employed, there is a high chance of safety guidelines not being met or negligence occurring. In Florida, the Walmart Neighborhood Markets and Walmart Supercenters compete with:
Publix
Whole Foods (now owned by Amazon)
Winn Dixie
Aldi
Costco
In Miami, you can find groceries at Miami Walmart Supercenters and Walmart Neighborhood Markets in:
Miami
Miami Gardens
Doral
North Miami Beach
Walmart Neighborhood Market Accidents in Miami
Just like in any supermarket or grocery store, innocent customers and shoppers can be injured in a Walmart Neighborhood Market accident. These stores work to keep your shopping experience safe for their customers, but it only takes the negligence of one employee to result in an injury for a consumer. The types of accidents can include:
Miami Walmart Neighborhood Market slip and fall accident
Trip and fall accident at Walmart Neighborhood Market in Miami
Negligent security injuries at Walmart Neighborhood Market in Doral
Wrongful death claims arising at Walmart Neighborhood Market in Miami
North Miami Beach step and fall accident at Walmart Neighborhood Market
Miami Gardens Walmart Neighborhood Market accident
parking lot accidents at Miami Walmart Neighborhood Market
shopping cart accidents at Walmart Neighborhood Market in Miami
Miami Walmart Neighborhood Market food poisoning
assault or false imprisonment by Walmart Neighborhood Market employee in Miami
Miami Personal Injury Attorney Helping Walmart Neighborhood Market Accident Victims
If you were injured in any Walmart store, you should not expect Walmart to simply give you money because you were hurt. You will need to prove that Walmart is responsible for your injuries and accident. In addition, you will need to prove the extent of your injuries as well as the amount of your medical bills and any wage loss claim. In short, just as in court, you will have the burden of proof to show that Walmart was negligent and that you are entitled to full, fair and complete compensation. Attempting to prove your case alone won't be easy and can be burdensome. You don't have to go about it alone as our experienced personal injury lawyers stand ready to help assist you with your case.
At Wolfson & Leon, our Walmart accident lawyers in Miami are here to help you if you are injured at Walmart Neighborhood Market or Walmart supercenter in Miami – Dade County. Since 1963 our Miami accident lawyers have represented and guided accident victims in South Florida. We offer you a completely free and confidential consultation if you are injured in any type of accident. Just call us at (305) 285-1115 and let us get to work for you right away.