South Beach Crime Victim Compensation Lawyer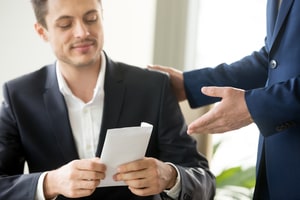 South Beach is a place for peaceful family life and retirees. Almost 75% of the population is over 45 years old, and 43% are 65 years old or older. The median household income is approximately $125,000, which makes a great target for criminal assaults. But, aside of local residents, all the other people who run to South Beach for the great beaches, weather and nightlife are under risk of getting injured in a criminal assault.
If you or your loved ones have sustained personal injuries in armed robberies, batteries, murders, or any other criminal act in South Beach, then you probably should reach out to the best Miami crime victim lawyer you can identify. One option is to call the Miami crime victim compensation attorneys at Wolfson & Leon. Just call us at (305) 285-1115 to speak with our South Beach crime victim compensation lawyers to help you pursue just compensation for your damages, harms and losses you've suffered due to the injuries as the result of a criminal act. Our consultations are free, so there is no risk for you to get the answers you need.
South Beach Crime Victims
The most common criminal assaults occurring in places like South Beach include some kind of violence. With that in mind, if you reach out to our Miami criminal injury lawyers, they may serve you as:
South Beach crime victim lawyer for the loved ones of a murder victim
South Beach crime victim compensation attorney for injured robbery victims
Child molestation victim compensation lawyer in South Beach
Rape and other sexual assaults victim lawyer in South Beach
Violent crime victim compensation lawyer in South Beach involving negligent security
South Beach DUI crimes compensation lawyer
South Beach crime victim lawyer for aggravated assault victims due to inadequate security
South Beach crime victim lawyer for injured victims at bars, clubs, restaurants, and dance clubs
If you have been injured in a different kind of criminal accident, it does not mean that you should step aside and leave it without action. No matter in what type of crime you've sustained the injuries, you should speak with a crime victim attorney to figure out if you are eligible to make a claim for damages recovery.
South Beach Crime Personal Injury Compensation Options
Florida laws give crime victims three options for damages recovery for sustained personal injuries. The first one involves the conviction of the criminal offender. If he has been identified, taken to court and convicted, his or her responsibility will be apparent. However, criminals usually lack the desire or means to pay for the full extent of damages that they caused.
This is where the Florida Bureau of Victim Compensation comes handy. They will recover some of your injury-related economic expenses if sustained as a consequence of criminal attack and your case qualifies according to the requirements set by the law.
The last option is holding a third person or corporation liable for your damages and injuries. A third person or company may be liable if the injuries have been sustained at the premises under someone else's control. This person or corporation owes duty of reasonable care to visitors and in case of breach due to negligence, it might lead to criminal attacks and personal injuries consequently. This could be the owner or manager of a convenience store, bank, supermarket, restaurant or apartment/condominium. If the criminal attack could have been prevented that may constitute a breach of the duty of care, then they could be held legally responsible for compensating you for all your injury-related expenses, as well as for physical and emotional pain.
Have in mind that you may have legal rights to be compensated as a crime victim if you are in a certain class of legal survivors following a murder of a family member. Our Miami personal injury lawyers have served many good people who suffered due to injury or death of a loved one. You've been or you're still going through enormous pain due to the tragic event, and as such, you may be entitled to fair compensation.
This is not something that you should be doing by yourself. Our South Beach crime victim compensation attorneys have been helping victims since 1963. Let us help you and your family. Our consultations are free, and we don't ask for fees unless we recover for you. Contact us now at (305) 285-1115 to begin your journey to justice and fair compensation.