Riviera Beach Crime Victim Compensation Lawyer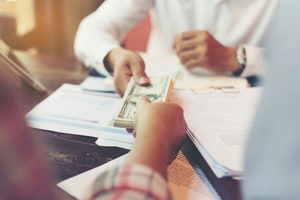 Our normal daily lives come with plenty of hazards in the highly populated South Florida area. We understand that accidents can occur in most anywhere we go and even as careful as we are, they can be inevitable. Something we are not prepared for is being the victim of a crime, as it is due to the decision of another individual to act on bad intentions that are unbeknownst to you as an unsuspecting victim.
If you or your loved ones have suffered personal injuries due to criminal action in Riviera Beach, call our Riviera Beach crime victim compensation lawyers at Wolfson & Leon to help you determine if you are entitled to compensation for the injuries. Call us at (305) 285-1115. Our consultations are free.
Riviera Beach
Riviera Beach is a city in Palm Beach County, located north of West Palm Beach and south of Palm Beach Gardens and Lake Park. It is the easternmost municipality in the Miami metropolitan area. It is a home to approximately 34,000 people. Named after the French Riviera, this city hosts Blue Heron Bridge, one of the US top diving sites, as well as a United States Coast Guard station and the Port of Palm Beach.
Riviera Beach Crime Victims
As an injured victim caused by a criminal act in Riviera Beach, you could need the services of:
Crime victim lawyer for aggravated assault in Riviera Beach caused by inadequate security measures
Riviera Beach crime victim lawyer for violent crime injuries and deaths at apartments, affordable housing, hotels, motels and other commercial premises
Riviera Beach crime victim compensation attorney for robbery victims injured due to negligent security
Riviera Beach DUI crimes victim compensation attorney
Riviera Beach battery victim compensation lawyer
Crime victim lawyer for murder victim survivors in Riviera Beach
Riviera Beach child molestation victim compensation lawyer
Rape and other sexual assault victim rights lawyer in Riviera Beach
Financial Recovery Options for Crime Victims in Riviera Beach
Florida laws offer crime victims in Riviera Beach several ways to recover financially from the criminal offense consequences.
The most obvious one leads to the criminal proceedings against the offender. If he is proven guilty and convicted of the crime, then he is likely liable for paying for the injuries as well. There are few downsides to this option. First and foremost, offenders rarely pay damages because most often they don't have money to pay you. Second, sometimes they are never caught by the police. And finally, even if they get caught, the procedure to get convicted can take a while.
There are two other options to try out. One of them leads to third persons and commercial owners that invite people to their premises. If you've been injured at premises of a third party, they might be liable under Florida liability laws. Commercial property owners owe visitors a duty of reasonable care, which means they have to provide a safe environment for guests and invitees and work to avoid foreseeable crimes. When crimes still happen due to negligent security, the owner or management may be legally responsible for the sustained injuries and damages.
Finally, the Florida Bureau for Victim Compensation offers a good chance to get compensated for some of your economic losses. All you need is to deal with all the administrative paperwork, proving that you've been injured due to a criminal offense in Florida and you've had economic losses consequently.
Although it sounds as if it was easy to recover, be assured that there are many obstacles on the road to just compensation. In the 50 plus years of helping injured victims in Florida, our Riviera Beach crime victim compensation lawyers at Wolfson & Leon have helped many good people who were injured through no fault of their own. We invite you to call us at (305) 285-1115 for your free consultation. We don't ask for fees until we recover for you. Call us now and let's get to work on your case.