Palm Beach Uber Accident Lawyer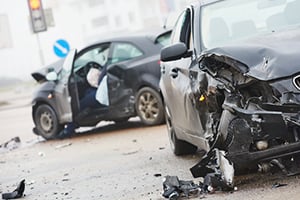 If you are injured in a Palm Beach Uber car accident then you should consult with a Palm Beach Uber accident attorney as soon as possible. You are going to have questions and you are going to face obstacles. In order to make the best recovery possible, physically, emotionally and financially, then you will need the best Uber accident lawyer in Palm Beach to represent you.
At Wolfson & Leon our Uber accident lawyers know what to do to help you after your Palm Beach Uber car accident. We provide full legal representation for personal injury victims such as:
Uber driver injuries in Palm Beach
Palm Beach Uber passenger injuries
Wrongful Death cases involving Palm Beach Uber vehicles
Palm Beach bicyclists injured by Uber drivers
Motorcyclists injured in Palm Beach Uber accidents
Pedestrians injured or killed in Uber accidents in Palm Beach
Truck accidents involving Uber drivers in Palm Beach
Uber drivers injured or killed by an uninsured motorists
Passengers in Palm Beach Uber vehicles by uninsured motorists
Since 1963, the personal injury lawyers of Wolfson & Leon have represented and advocated for victims injured or killed in any type of accident or incident. We offer free, confidential and no obligation consultations at any location that is convenient for you. You will never owe us on the attorney fee unless we make a recovery for you. In certain specific cases we can force an insurance company to pay our attorney fees. In those cases you are able to keep all the benefits we recover less any costs expended on your behalf. All you have to do is call us at 1-(855) 982-2067 and let us get to work for you.
Uber in Palm Beach County
Palm Beach County, along with the rest of South Florida including Broward and Miami-Dade County, ultimately welcomed Uber with open arms. The biggest battle between Uber and the individual counties actually took place in Broward County. At one point, in a negotiation tactic, Uber withdrew from Broward County. The public outcry was loud and heard by Broward County commissioners. Eventually a deal was struck and Uber returned to Broward.
Palm Beach County smartly watched Uber in Broward County do battle from the sidelines. Once Broward resolved its issues with the Uber Palm Beach County followed closely behind. Thereafter Miami – Dade fell into place as well. As a result, Uber has become an important part of the South Florida lifestyle. Predictably, this has also led to an increase in Uber related car accidents in Palm Beach and throughout South Florida.
Uber Accident Lawyers Helping Palm Beach Injury Victims
Wolfson & Leon provides professional and aggressive legal representation of anyone injured or killed in an Uber accident in Palm Beach County including:
West Palm Beach Uber driver accident
Boca Raton Uber passenger personal injury
Uber accident victims in Boynton Beach
Delray Beach Uber car accidents and injuries
West Palm Beach wrongful death Uber accidents
Wellington Uber car accident injuries
Uber car accidents in Jupiter
Palm Beach Gardens Uber car accident
Greenacres Uber car accident
Lake Worth Uber car accident
As soon as we are retained in a Uber accident case we immediately begin our investigation. Time is of the essence and that is why we place all potential defendants on notice of our representation of the injured person. That way our clients can concentrate on receiving the medical care and treatment that they need and begin their journey to recovering from their injuries while we deal with the insurance companies and insurance defense attorneys.
Our Uber accident lawyers presently represent Uber drivers, Uber passengers and anyone injured in an Uber related car crash. We understand the complex insurance coverage issues that come up in every Uber car accident in South Florida. We are prepared to provide professional and relentless representation of our clients so that they can finally obtain the justice they deserve.
Palm Beach Uber Accident Lawyers
If you have questions following your Palm Beach Uber car accident, please call us at 1-(855) 982-2067 and let us get you the answers that you need. When you are armed with information then you can make the best informed decisions for you, your loved ones and your family. In all likelihood when you are injured in a car crash of any kind is probably the first time you were injured in an automobile collision. At Wolfson & Leon we understand this. We also know and understand the tremendous impact that any car accident can have on not only your life but the life of your family, your friends and your coworkers. That is why we work professionally and efficiently to bring your case to resolution as quickly and fairly as possible.
Our Palm Beach Uber accident lawyers are available to represent anyone injured in a Uber car accident anywhere in Palm Beach County including the communities of Royal Palm Beach, Lake Worth, Greenacres, Palm Beach Gardens, Jupiter, Wellington, Delray Beach, Boynton Beach, Boca Raton, and West Palm Beach.
Call us today to speak with a Palm Beach Uber accident attorney and let's get to work on your case today.