Palm Bay Walmart Accident Attorney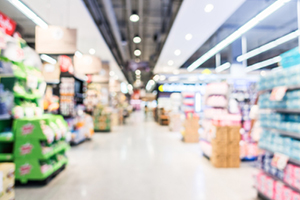 Many Walmarts are areas to find good deals, great prices, and friendly people. We understand though that sometimes that's not what you find. Instead, you can find a painful experience of what was supposed to be a simple moment out of the house. Wolfson & Leon has been working with the good people of Florida for many years, we've seen all sorts of accidents, such as slip and fall, trip and fall, pedestrian accidents, and many more situations. So, when you've found yourself in a Walmart accident, we certainly understand that you're going to want to get in contact with a lawyer to know what they're doing. Once you've found yourself in an accident, events can suddenly go by in a flash. One moment you're shopping, the next you're on the ground with pain, and suddenly you're in the hospital, being told that you'll be paying for the negligence of another's actions. The money that you'll be paying, the physical and emotional damage that you could be facing, and the detached emotionless bureaucracy that you'll be dealing with, can certainly be overwhelming. Therefore, it's important to contact a Palm Bay Walmart accident attorney to work with you.
Wolfson & Leon was founded in 1963 and have had 55 years of service to those that were savvy enough to call them. With that much service, they're certainly more than capable in helping you to work through your own legal troubles. With such information in mind, we highly recommend that you give a call to this law firm at (855) 982-2067 and speak to a Palm Bay Walmart accident attorney right away. Do not suffer in silence, take the fight to Walmart with heavy firepower on your side. If you need compensation, then you know who to turn to.
Palm Bay Florida
Holding the title of the most populous city in Brevard County, Palm Bay was first settled by the Ais people, Native Americans who were indigenous to the eastern coast of Florida. The names that it originally worked through during the late 1700's were Crane Creek, Elbow Creek, and Turkey Creek Eventually settled in the 1870's by a prominent businessman who began to run a successful orange and banana grove business, it was renamed into Palm Bay. In more modern times the city has been held as finalists for the All-American city award, as well as the "Drunkest City" by US News & World Report. Clearly a city with its priorities set in keeping it citizens happy, it also has begun development on what's been dubbed "Emerald City" an eco-friendly urban community with state-of-the-art medical, research, and development facilities, as well as technological firms and retail shopping areas. From humble beginnings the city is quickly looking to expand into a large array of modern amenities.
The Walmarts of Palm Bay can be found in two different locations, such as
1040 Malabar Rd SE, Palm Bay, FL 32907
845 Palm Bay Rd NE, West Melbourne, FL 32904
While located in West Melbourne, both supercenters are rather close to one another, and offer products ranging from foodstuffs, appliances, and home decor, to office supplies and back to school products. Everything that you may want to find in a "everything found here" type of store. Walmart too has been an active part of many communities, including Palm Bay as of 2018, they've received 81.9 million dollars from donations in stores, clubs and other foundations. Clearly, they're looking to improve themselves and the community around them. That does not mean of course, that they'll treat you any better when you find yourself in an accident in their private property.
Walmart Accident and Wrongful Death Attorney
An accident can be an event that derails your life and leaves you with little options. Fighting in litigation should not be something you do alone. Get in contact with the attorneys that are looking out for the citizens of South Florida and of Palm Bay.
Jonah Wolfson and the Palm Bay Walmart accident attorneys at Wolfson & Leon have been taking the fight to corporations for decades, and they're ready to help you in the process of doing the same. Do not suffer in silence, take the time to give them a call at (855) 982-2067 and get your free consultation today.