North Miami Slip and Fall Accidents
North Miami Slip and Fall Lawyers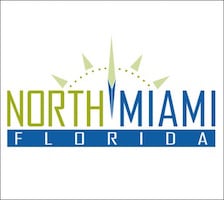 No one guarantees your safety. But you are entitled to expect that you will not be exposed to a hazardous and dangerous condition. That is the main issue in slip and fall accident cases in North Miami and throughout Florida. At Wolfson & Leon, our North Miami slip and fall injury lawyers know what to do. We have represented injury victims since 1963. We can help you too. Just call us at (305) 285-1115 today for your free and confidential consultation.
Slip and Fall Accidents in North Miami
North Miami is a city in northeastern Miami-Dade County. There are more than 68,000 people who live in the city. North Miami is a crowded urban area. The main thoroughfares in North Miami include Dixie Highway, Biscayne Blvd, NE 125 Street and NE 135 Street. You can find nearly every type of major chain store in North Miami and its surrounding communities. The national stores with local stores in the North Miami are include:
Publix
Target
CVS
Walgreens
Whole Foods
Total Wine and More
Aside from the national brands, North Miami is also home to numerous small, individually owned stores. You find those shops and stores on the main roads and streets of North Miami. But if you slip and fall in a store or restaurant, does it matter if it is a national chain store or a local shop?
In terms of responsibility, all property owners are held to the same standard. It doesn't matter if it is national brand store like Costco, Walmart, Target or Walgreens or a locally individually owned store. Generally, all property owners in North Miami have to make sure there are no dangerous conditions or hazards on the property.
On top of their legal duty, they also promise you that you will be safe. How do they make this promise? It is implied in their advertising and other incentives to get you to come to their establishment. Come in, look around and enjoy the experience. Don't worry about the floor. We will keep it clean. You will be safe. No need to look down there. Look at what we are trying to sell you. It is a promise that is sometimes unfortunately broken at stores, shops, and restaurants throughout North Miami. That is why if you are injured in a slip and fall accident, you should consult with a North Miami slip and fall attorney as soon as possible.
How Do North Miami Slip and Falls Happen?
Slip and fall accidents can cause serious injuries. Many slip and falls are caused by dangerous conditions. Some of the leading causes of slip and fall injuries in North Miami include:
Cracked or raised sidewalks
Railings that are broken
Changes in elevations
Uneven flooring surfaces and tiles
Wet parking lots
Slippery floors, entrances and exits
Lighting that is inadequate
Carpets and/or rugs that are unsecured
Debris
Extension or appliance cords
Broken stairs
Construction zones
These types of dangerous conditions can exist in North Miami in stores, restaurants, and strip shopping centers. These conditions can also happen in private apartments, homes and in public spaces.
What to Do After a North Miami Slip and Fall Accident
If you are injured in a North Miami slip and fall accident then the first thing you should do is get medical assistance. You have to be your best advocate first and foremost. Here are some other suggestions from our North Miami slip and fall attorneys for you to consider if you slip and fall in North Miami:
Get the names and addresses of any witnesses. Their testimony could be essential when it comes time to prove your case
Try to determine what exactly you slipped and fell on. This will be equally important to demonstrating that the property owner was negligent
Use your phone to take photos and videos. This could be the most important part of your North Miami slip and fall case. A picture can be worth a thousand words. If you are too injured to take photographs, ask someone to take them for you. Documentation will be vital to your injury case.
Report your slip and fall to the manager or some other employee. Again, be your own best advocate. Our North Miami slip and fall attorneys have had to deal with unreported slip and fall injury cases. There is no reason to create a hurdle for yourself when it isn't necessary. So make sure you report your fall and injury.
Ask that an incident report be filled out by the manager. Then ask for a copy of it.
Look for surveillance tapes that your lawyer can subpoena. You can ask for a copy, but the property owner is under no obligation to share it with you and they will likely refuse to do so absent a court order.
Call a North Miami slip and fall lawyer and get legal help right away.
North Miami Slip and Fall Injury Accident Attorneys
Once you are injured in a North Miami slip and fall, you are in an adversarial situation with the store and the insurance company. They have strategies and techniques to attempt to limit your recovery. You need someone on your side who will fight for you and help you get the compensation you deserve. The North Miami slip and fall attorneys at Wolfson & Leon can help you and your family. Just call us at (305) 285-1115 and let us get to work on your case today.
Our Miami personal injury lawyers help the people of North Miami as well as the surrounding towns of Sunny Isles, Golden Glades, North Miami Beach, Miami Gardens, El Portal, Miami Beach, Aventura, Edgewater, Miami Shores, Surfside, Golden Beach and Opa Locka.