Miami Truck Accident Attorney
If you were injured in any type of a truck accident, you should call the Miami truck accident lawyers at Wolfson & Leon. They have fought for injured people and the families of wrongful death victims since 1963 and they are standing by to help you now. Call (305) 285-1115 for your free and confidential consultation.
Truck Accident Today in Miami – What do I do?
One second you are riding along on a beautiful day in Miami. Then in mere seconds your world is turned upside down because of the negligent driving of a truck driver. A car accident can happen at any time, where the accident could be minor with minimal to no damage, or severe with heavy damage. Whereas trucks are much larger vehicles than your standard car and when traveling at high rates of speed, they can in most cases cause severe damage to you or others on the road. It could be any kind of truck accident including:
18-wheeler tractor trailer accident in Miami
Semi-truck accident in Miami
Commercial transport accident in Miami
Commercial large truck accident in Miami
Dump truck accident in Miami
Box truck accident in Miami
Trucking accidents are unique because of the size and weight of trucks often travelling at high rates of speed. Victims of trucking accidents include:
Uber driver and passenger hit by a truck
Bicyclist struck by an 18-wheeler
Lyft driver and passenger struck by semi-truck
Pedestrians injured by tractor trailer
Motorcycle accidents with commercial vehicle
Truck accidents with automobiles
Multiple truck collisions
Large Truck and Bus Crash Costs and Fatalities
The costs of bus and large truck crashes in the United States is absolutely staggering. Large trucks are generally defined as trucks with a GVWR (Gross Vehicle Weight Rating) of more than 10,000 pounds. Buses are defined as vehicles primarily designed to transport at least 9 people (and that includes the driver).
In 2014, the Secretary of Transportation published the following costs associated with bus and large truck crashes as follows:
Fatal Crashes of large truck and buses costed $41 billion dollars
Injury Crashes involving buses and large trucks costed $43 billion
Property damage claims arising from large truck and bus crashes costed $28 billion dollars
The total of all large truck and bus crashes for 2014 came to $112 billion dollars.
In 2014, more than 3500 vehicle occupants were killed in large truck accidents. In that same period of time, 389 non-motorists were killed in large truck accidents. Lastly 92 non-motorists were killed in bus crashes. In Florida, there were 207 large truck and bus fatalities.
The costs of truck accidents in monetary terms and fatalities is incredible. That is why the trucking companies invest heavily in post-truck investigations. These investigations are not set in motion to find the truth and provide evidence to truck accident victims. These investigators work to develop defenses to personal injury and wrongful death claims arising out of truck accidents. That is why you need to retain the best Miami truck lawyer you can to help you get the justice and compensation that you deserve.
Miami Truck Accident Injury and Wrongful Death Lawyers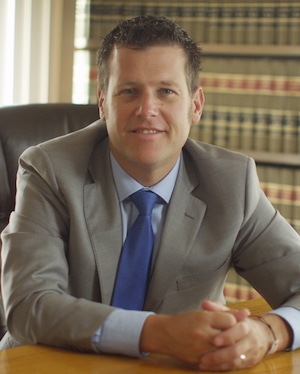 If you were injured in a truck accident or if a loved one was killed in a truck accident then you will need the best truck accident lawyer in Miami to help you. If you hope to ultimately receive full and fair compensation, then your journey begins with finding and hiring the best Miami truck accident attorney you can find.
To do that you should do your homework. Use the same skill set that you would employ to hire any professional such as a surgeon, accountant or contractor. Check the available client reviews. Ask for and examine their qualifications. Review the Miami truck accident law firm's recent results in trucking injury and death cases.
At Wolfson & Leon, our Miami truck accident lawyers have assisted truck accident victims for more than 50 years. We know what to do and we are ready to help you. Our managing trial attorney, Jonah Wolfson, is a bilingual truck accident lawyer in Miami. Just call us right now for your free consultation at (305) 285-1115.
Our Miami trucking accident attorneys serve the people of Miami as well as anyone injured in a truck crash from Miami-Dade County, Broward County, Palm Beach County, Hialeah, Homestead, Port Everglades, Florida City, Port of Miami, Port of Palm Beach, Miami International Airport, Fort Lauderdale, Fort Myers, West Palm Beach, Jacksonville, Orlando and Tampa.