Miami Gas Station Crime Victim Attorney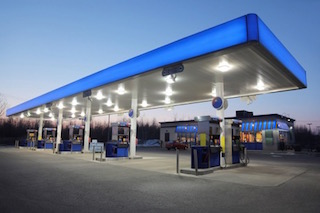 If you were the victim of a crime at a Miami gas station, then you should speak with the best Miami crime victim attorney you can find. It may not be obvious, but there are circumstances where the gas station owner and the corporation behind them might bear some of the responsibility for your injuries or the loss of life in the Miami gas station crime.
At Wolfson & Leon, our Miami crime victim compensation lawyers are standing by to help you – just like they have been helping injured victims in Florida since 1963. We offer free consultations and never charge a fee unless we make a recovery for you. So call us now at (305) 285-1115 and let's discuss the impact that being a crime victim has had on you and your families lives.
Miami Gas Station Crime
There are not many people around to witness any accidents, so it's no wonder that criminals take advantage of them. They attack armed with guns and knives, posing great risk to gas station employees and customers accidentally caught at the scene of crime. Unfortunately, these robberies sometimes lead to wrongful death and/or injuries. If you've been a victim of crime at a gas station, call our Miami negligent security lawyers and Miami crime victim attorneys at Wolfson & Leon.
It is wide-known that criminal offenders are liable for any personal injuries caused by their own criminal acts. However, when the assault happens at a gas station in Florida, the gas station might be liable, too. Florida laws oblige gas station owners and operators to provide a reasonably secure environment for visitors. It is expected that the gas station has to take all the necessary reasonable measures to prevent any foreseeable attacks. Should they fail in providing safe environment due to wrongful act or negligence, they have breached their duty and can be held legally responsible for personal injuries and damages that you've suffered as a crime victim there.
Gas stations can do a lot to prevent criminal acts on their premises. They fail in doing everything right when there is:
Failure to anticipate foreseeable criminal acts on their premises.
Failure to install security cameras. In absence of people to witness the crime, cameras can provide evidence of the attack and causes of personal injuries, and eventually deaths. They might also deter assailants hesitate about attacking at all.
Failure to provide adequate lightning. All the premises under control of gas stations must be lit properly. This includes parking lots, too. Dark areas give assailants advantage over potential victims.
Failure to properly landscape the area in and around the gas station. Unmaintained areas provide hiding space for criminals, encouraging them to attack in the right moment.
These failures boost chances for occurring criminal attacks at gas stations, hence they must meet certain safety requirements. If they breach them, they are legally responsible for the injuries.
To prove that the gas station should compensate you for expenses related to the injuries caused by criminal attack at their premises, you'll have to show the court that:
A foreseeable criminal offense has occurred at the gas station
You have suffered a personal injury and damages as a consequence of the attack
Your injury could have been prevented if the gas station had acted reasonably
The duty of care has been breached due to wrongful act or negligence by the gas station
It is not always easy to prove gas station liability as a crime victim. If you are faced with such a situation, make sure you call a Miami negligent security lawyer to help you in your claim for damages.
Miami Crime Victim Compensation Lawyers Helping Gas Station Crime Victims
At Wolfson & Leon, our Miami crime victim attorneys are ready to help you after your Miami gas station criminal incident where you were injured or lost a loved one. It is important for our attorneys to get to work early so that their investigation can produce the results you need to get the compensation and justice you and your family deserve. So, do not hesitate – call us now at (305) 285-1115 for your free consultation.
Our Miami crime victim compensation attorneys serve all the good people of Miami-Dade County including the following locales: Miami, Miami Beach, Aventura, Hialeah, Miami Gardens, Kendall, Liberty City, South Miami, Coral Gables, Overtown, Allapattah, Doral, Coconut Grove, Miami Lakes, South Beach and Key Biscayne.