Miami Gardens Crime Victim Lawyer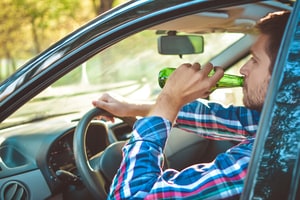 Although it's been decreasing in the recent years, Miami Gardens still has a crime rate higher than the national violent crime rate average. If you happen to have suffered in one of these criminal attacks, call our Miami Gardens crime victim lawyers at Wolfson & Leon for a free consultation on your case. We don't ask for any fees until we recover for your damages. You can reach us anytime at (305) 285-1115 for your free consultation.
Miami Gardens
Although the name might indicate something else, Miami Gardens got its name from the Miami Gardens Drive, one of the major roadways in the area. This city is populated with around 110,000 people, majority of which are African American. Actually it is the largest city in Florida with an African-American majority. It was incorporated not long ago, in 2003, when several neighborhoods were brought together to create the new city.
Miami Gardens Crime Accident Victim
Since the criminal assaults occurring in Miami Gardens do not differ greatly from those in other South Florida neighborhoods, Wolfson & Leon's Miami Gardens crime victim lawyers most often serve clients in the following cases:
Miami Gardens crime victim lawyer for the survivors of murder victims
Miami Gardens crime victim compensation for injured robbery victims at convenience stores and gas stations
Battery compensation lawyer in Miami Gardens
Miami Gardens DUI crimes compensation lawyer
Rape and other sexual assaults crime victim compensation in Miami Gardens
Child molestation victim compensation lawyer in Miami Gardens
Miami Gardens inadequate security injured victim compensation attorney
Miami Gardens crime victim lawyer for aggravated assault
Uber crime victim compensation lawyers for Miami Gardens
Miami Gardens crime victim lawyer for deaths or injuries caused by negligent security
Miami Gardens crime victim compensation lawyer for injured victims at apartments or housing complexes
This is not a complete list of criminal accidents that could get you injured in Miami Gardens, though. Don't hesitate to initiate a procedure for damages recovery even if you've been injured as a consequence of a different criminal assault. No matter in what kind of crimes you've been injured, the law may still provide you with an avenue for financial recovery.
Miami Gardens Crime Victim Compensation
If you happen to have been a victim of any of these crimes in Miami Gardens, you may be entitled to claim and recover damages. If your loved ones have suffered in a criminal assault there and the event ended tragically with their death, you as a wrongful death survivor may recover for damages as well. Our Miami Gardens crime victim attorneys are standing by to help you in the same way we have helped folks since 1963.
There are three avenues to damages recovery when injuries are sustained in a criminal act. The first and the most straightforward one is to wait for the offender to be found guilty and be convicted in court. That puts you on a wide-open road to damages recovery. However, assailants sometimes go scot-free, or you don't want to wait for the long criminal proceedings to end while you incur many expenses related to the injuries. Of course, the said fact is most criminals fail to pay court ordered restitution. But you have two other options.
One of them allows you to seek recovery from a third person who may be liable for criminal victim damages on premises under their control. It depends, however, if the crime has occurred on their premises and if they breached the duty of care. Persons who control certain premises, such as malls, bars, nightclubs, banks, and stores owe a duty of care to visitors who are invited there. They have to take all the reasonable steps to provide a safe environment. When they fail in doing so and that results in the assailant committing the crime, they may be liable for allowing that to happen. Hence, they can be held legally responsible for your personal injuries.
An interesting option to consider is claiming damages recovery by the Florida Bureau of Victim Compensation. They compensate for some of the damages of crime victims whose cases meet certain requirements.
Remember that all these damages recovery options are just possibilities until you take the first step to get compensated. To take that step call us at (305) 285-1115 to speak with the Miami Gardens crime victim lawyers at Wolfson & Leon. We have been in the business for more than 50 years and we are ready to help you too. Consultations are free, and we don't ask for any fees unless we recover for you.