Miami-Dade County Traumatic Brain Injury Lawyer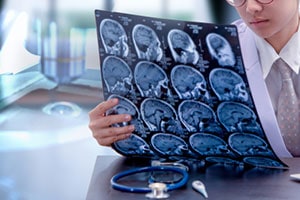 Although the violent crime rate in Miami-Dade County has fallen over the past 10 years, it still exceeds the average for the state of Florida and the nation. In 2016, there were 571 violent crimes for every 100,000 residents in Miami-Dade County, as compared to 399 for every 100,000 residents in the nation and 430 for every 100,000 in the state of Florida. Victims of violent crimes can suffer from internal injuries, broken bones, as well as traumatic injuries to their brain if they were hit in the head.
Traumatic brain injuries that result from violent crimes can be devastating to the victim and their family. They can suffer from permanent damage to their brains, causing them to experience cognitive difficulties. They may lose mobility of parts of their bodies. Loss of sight or hearing can also occur. These injuries can change a victim's life permanently.
If you or member of your family has suffered head trauma as the result of a violent crime, consider speaking with a Miami-Dade traumatic brain injury attorney. Serious injuries can require extensive medical treatment and rehabilitation. If the victim was a provider for their family, the loss of income can place a significant stress as they may be unable to pay for living expenses. If you have been affected by a traumatic brain injury accident, call Wolfson & Leon. For a free and confidential review of your case, call 305-385-1115 today.
Miami-Dade Brain Injury Lawyer
An estimated 16 million visitors are drawn to the beaches and attractions that Miami-Dade has to offer. Tourists flock to the area to lounge on beaches throughout Miami, admire the historical architecture that lines such iconic cities as Coral Gables and Coconut Grove, or take in the South Beach nightlife.
In Miami-Dade County, there is something for everyone. Tourists and residents can take in the unique cultural experiences that the cities and neighborhoods offer. Whether it is authentic Cuban cuisine offered in Little Havana, or the brightly-colored buildings dotted along the streets of Little Haiti, Miami-Dade County has been transformed by unique cultures that many of its Latin American, Cuban, Haitian, and Mexican residents bring.
The county is known for its thriving financial, apparel, architecture, and fashion districts located throughout Miami and its surrounding cities. It offers immersive and unique shopping and entertainment experiences at such attractions as Bayside Marketplace, Bal Harbor, and Cocowalk. Rich in history, Miami-Dade County reflects the Spanish and Italian influence on such attractions as Vizcaya and the Venetian Pools, as well as a glimpse into the modern-day Seminole Indian tribe. With its booming economy, myriad of eating establishments, and plethora of shops, it's no wonder that over 2.75 million people live in the county.
Head Trauma Injury Lawyers in Miami-Dade
Brain injury victims contact Wolfson & Leon to represent their interests. A Miami-Dade County traumatic brain injury lawyer will help to prepare your case and defend your rights against insurance companies, lawyers, or other people involved in your injury. A personal injury attorney represents victims in many ways including;
Miami-Dade attorney for violent crime traumatic brain injury victim
Lawyer for head trauma injury resulting from a blow to the head during a mugging in Miami-Dade
Automobile accident brain injury lawyer in Miami-Dade
Miami-Dade parking lot fall head trauma accident attorney
Concussion injury resulting from a sidewalk fall lawyer in Miami-Dade
Trip and fall accident in an apartment complex resulting in traumatic brain injury lawyer
Miami-Dade lawyer for head trauma injury suffered at a construction site
Brain contusion caused by a grocery store slip and fall accident injury lawyer in Miami-Dade
Wrong-way car crash traumatic brain injury lawyer in Miami-Dade
Attorney for wet grocery store floor slip and fall head trauma injury in Miami-Dade
Brain Trauma Injury Law Firm in Miami-Dade
With offices located in Miami, Fort Lauderdale, West Palm Beach, and Fort Myers, Wolfson & Leon defends clients who have been injured in South Florida. Traumatic brain injuries can place extreme emotional and financial stress on families. Find out what your rights are by contacting Wolfson & Leon. For a free consultation with a personal injury attorney, contact (305) 285-1115 today.