Miami Convenience Store Crime Victim Lawyer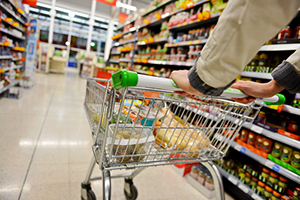 If you were injured due to criminal acts at a Miami convenience store, then you should speak as quickly as possible with the best Miami crime victim lawyer available to determine if some person or company other than the criminal may be responsible for your damages. At Wolfson & Leon, our Miami criminal victim attorneys have represented injured victims since 1963 and we are ready and available to help you too. Just call us for your free consultation at (305) 285-1115.
Miami Convenience Store Crime Victims
Convenience stores are small stores that supply customers with the most widely used items, such as groceries, soft drinks, confectioneries, toiletries, newspapers and magazines, tobacco, and sometimes alcohol. They are not the same as supermarkets and general stores, however. They usually serve urban areas, supplementing large retail stores with longer working hours and smaller waiting lines. Their prices are significantly higher compared to supermarkets. They order smaller amount of stocks, so they can't take advantage on wholesale smaller-per-unit prices on large orders as big supermarkets do. They compensate that with smaller waiting lines and longer working hours, however.
In Miami, you can notice convenience stores everywhere. They are often part of gas stations but could also operate independently as a corner store. Most popular among them include Stop 'N Shop, Circle K, 7-Eleven and various small independent sole proprietors.
According to statistics, there are 150,000 convenience stores in the United States, making profit of $682 billion. They sell 80% of fuels in the United States. Most of these stores are hybrid of convenience stores, gas station and restaurant. Most often, they are in areas where there is no other store or gas station nearby, explaining why they are still profitable.
Unlike large supermarkets, convenience stores are rarely packed with customers. There are not so many people around, which is very convenient for criminals. Convenience stores are among the most common targets of thieves. Reasons are simple - there is lots of cash in there, usually no security guards, not many customers to witness the event, work until late at night when it's easier to attack, and they sell stock like cigarettes and alcohol, which is easy to resell on streets.
That's why convenience stores undertake various measures to prevent attacks. In some areas of the United States, sellers work behind bulletproof glass while others decide to limit walk-in access during night hours or install bars on windows. Unfortunately, all these measures are not enough to prevent armed robberies and other criminal acts at convenience stores. If you've been a victim of a convenience store crime resulting in personal injuries, call our Miami convenience store crime victim lawyers to help you recover thee damages you may be entitled to receive.
How Convenience Stores Prevent Crimes
Florida laws protect convenience stores workers and guests by providing obligatory safety measures for them. These measures include a duty to be equipped with certain security devices and standards. This means a duty to:
Install a security camera system that would help identifying any criminal offender. Installing just about any security system is not enough. It must be one that enables authorities to retrieve images of criminals.
Have a drop safe or cash management device for restricted access to cash receipts.
Have a properly lit parking lot. Unlit spaces invite criminal offenders. Proper lighting could at least discourage them from committing the crime.
Have a notice at the entrance that the cash register contains $50 or less. It's yet another measure to discourage robbers.
Have a window that enables you to see the cash register from outside. This law not only prevent other people from entering during robbery, but also provides people with an opportunity to witness the criminal act and help identify the offender.
Have height markers at the entrance with height measures. This helps witnesses gauge the height of fleeing robber.
Have a cash management policy in place that will limit the amount of cash on hand after 11 pm. That's the time when there is only one clerk on shift and most of the attacks occur.
Remove all the windows tinting that interfere with the view from the outside during daylight. Convenience stores mustn't put themselves in danger by preventing people from outside notice any criminal offense occurring inside.
Have installed a silent alarm system connected to law enforcement or private security agency.
Moreover, the same chapter of the Florida Statutes provides additional measures for convenience stores that have been targets of certain crimes in the past. If a murder, robbery, sexual assaults, kidnapping, aggravated assault or aggravated battery, occurred at a convenience store since 1 July 1989, then they must meet one more requirement. By their own choice, they are required to implement at least one of the following measures between 11 pm and 5 am:
Provide at least two employees
Install bulletproof glass for protection of clerks
Provide a security guard
Lock the convenience store premises and operate only through a small window, trapdoor or an indirect pass-through.
Simply close the store
Convenience stores usually implement these measures. Some of them use bulletproof glass and provide security guards even during daylight, but it seems that it's not enough for protection of store clerks and customers from criminal attacks. Accidents occur on daily basis, so you need to be careful to avoid becoming a convenience store crime victim. If you have become one already, then consult the best Florida convenience store crime victim lawyer you can find to make sure that you get compensation for your suffering.
Convenience Store Liability
If you have found yourself as a crime victim at convenience store and suffered personal injuries due to the attack, have in mind that there is more than one way to recover for your harms and losses.
You can wait for the criminal offender to be caught and convicted by the court. But even after all of that the criminal is likely to have no assets to satisfy your damages.
Waiting for criminal conviction can take years, but you don't have to wait for that. The two other roads to damages recovery don't require waiting. You can claim compensation from the Florida Bureau for Victim Compensation. They have set certain requirements that your case need to meet before they will provide a limited amount of money.
Also, you can recover from the convenience store. Under Florida premises liability laws, they owe invitees a duty of care, meaning they must provide a reasonably safe environment for shopping. When convenience stores fail to meet the legal standards for their customers' safety and that leads to personal injuries caused by criminal attacks, they can be liable for the injuries.
In order to recover damages from convenience store, you have to prove the following:
That a reasonably foreseeable crime at convenience store occurred.
You've been a victim of that crime and suffered personal injuries due to the crime
The convenience store owed a duty of care, but breached it
As a result of that breach, you suffered damages.
Miami Convenience Store Crime Victim Lawyers
At Wolfson & Leon, our Miami crime victim attorneys are standing by to answer your questions. Call us now for your free consultation at (305) 285-1115 and let us help you get the compensation and justice that you and your family deserve.
Our Miami crime victim injury team serves the good folks of Florida as well as the communities in Miami-Dade County such as Hialeah, Miami, Miami Beach, Miami Gardens, Aventura, North Miami, North Miami Beach, Overtown, Miami Lakes, Doral, Liberty City, South Miami, South Beach, Key Biscayne, Edgewater, Wynwood, Surfside, Allapattah and Kendall.