Miami Car Crash Law Firm for Puerto Rican Victims of Negligence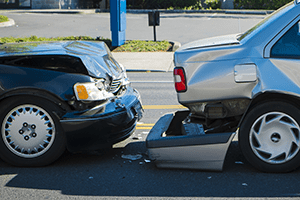 Miami has some of the busiest roads in the country. With a large number of cars, trucks, and motorcycles traveling on the streets and highways every day, there is a good chance that you will be involved in a car crash at some point in your life. If you have been the victim of an automobile accident, your first instinct is typically to check for injuries and get the contact and insurance information of the other driver. While most drivers dutifully carry auto insurance, some do not. What happens if you've been hit by a driver that isn't doesn't have car insurance?
The State of Florida requires all drivers to have auto insurance if they are operating a motor vehicle. State law calls for every driver to have personal injury protection, commonly known as PIP, at a minimum level of $10,000. People who drive their car without having the minimum car insurance can be fined or even have their driver's license suspended or revoked.
When you are involved in a car crash and the other driver doesn't carry insurance, your own PIP coverage will kick in to cover your medical bills and lost income up to $10,000. If the cost of your recovery exceeds this amount, you may be able to take legal recourse against the uninsured driver. In these situations, a Miami car accident lawyer can help you to file a lawsuit and settle your claim with the other driver either through negotiation or in court. If the uninsured driver does not have the ability to pay out the damages awarded to you, they can make payments over time. If you have been injured in a car accident and the other driver is not carrying insurance, you need to protect your rights by calling the attorneys at Wolfson & Leon at 305-285-1115 for a free, no-obligation consultation.
Puerto Ricans Injured in a Miami Car Accident
The island of Puerto Rico is located in the Caribbean Sea. Puerto Rico was acquired by the United States in 1898 from Spain and is considered to be an unincorporated territory of the US. They are not considered a state of the US, nor a sovereign country – rather they are afforded some rights and benefits of an American citizen, but not all. The lack of full rights has been the source of political and economic turmoil in Puerto Rico, with many residents leaving the country due to unfavorable US tax law changes.
Just over 4.25 million people are living in the country today. Puerto Rico is a beautiful tourist destination with its gorgeous beaches, unique culture, and laid-back lifestyle. Statistics reveal that an estimated 3.7 million people visited Puerto Rico in 2016.
Puerto Ricans Injured in a Miami Car Crash
Wolfson & Leon represents Puerto Ricans and other people living or visiting South Florida that were hurt in a car accident. With bilingual attorneys on staff, we can answer questions you may have about recovering monetary damages and what your legal options may be. We help injured clients in many different scenarios such as;
Miami lawyer for Puerto Rican hurt in a car accident
Pedestrian injured when hit by a car while crossing the street in Miami
Distracted driver rear-end car crash injury accident in Miami
Attorney for Puerto Rican victim injured in a highway car accident
Victim injury caused by a Miami driver failing to follow the speed limit
Lawyer for Puerto Rican victim injured when hit by an impaired driver in Miami
Miami reckless driver causing a car crash injuring victims
Puerto Rico car crash victim injured when another car fails to yield while exiting the highway
Miami bicyclist injured when hit by a car while riding on the street
Puerto Rican accident victim injured in a head-on collision on a Miami street
Miami attorney for accident injury caused by failing to stop at a red light
Rear-end collision injury accident lawyer in Miami
Puerto Rican tourist injured in an automobile accident while visiting Miami
Car Accident Injury Help for Puerto Ricans in Miami
For over 55 years, Wolfson & Leon has represented Puerto Ricans and other residents of South Florida who were injured in a motor vehicle accident. We work with accident victims to help them recover the damages they need to pay for their mounting medical bills, continuing care, and to replace money that they lost when they couldn't work. Our bilingual Miami car accident attorneys are available for a free consultation to discuss your case, answer your questions, and explain what legal options, if any, that you may have to recover a monetary award. If you have a case, we work directly with the insurance companies to negotiate a settlement on your behalf. We will defend your rights in court if settling isn't an option. If you or someone you love was hurt in a car accident, find out what your rights are by calling Wolfson & Leon today at 305-285-1115.