Miami Bar and Club Crime Victims' Lawyer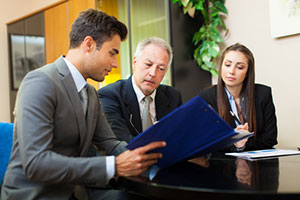 Personal injuries at bars and nightclubs don't come as a surprise. After all, those are places where people often indulge in drinking alcohol, which in many cases leads to fights and other forms of aggression causing personal injuries. Most often they are not serious, but sometimes they are severe. When that happens, you should call the Miami inadequate security lawyers and Miami crime victim attorneys at Wolfson & Leon. We offer consultations at no charge to you – so call us now at (305) 285-1115.
Bar and nightclub accidents leading to personal injuries usually involve violent acts. They include but are not limited to bar fights, stabbings, shootings, rapes, torture, and other violent acts. Whether you have been directly involved in an accident or you are just an innocent bystander, you know how fun nights can turn ugly. If you or your loved ones have been injured in such an accident, you should know that despite the offender, the bar or the nightclub can be held legally responsible for your harms and losses, too.
Bar and Nightclub Responsibility in Miami
Very few people know that bars and nightclubs may be liable for personal injuries that occurred on their premises under premises liability laws. These laws require bar and nightclub owners to provide a reasonably safe environment for guests who have visited the bar to entertain themselves and have good times. They owe them a duty of care, which means they must take all the reasonable measures to avoid any personal injury accidents.
Bars and nightclubs can fail to provide a safe environment in several ways including:
Failure to anticipate accidents and incidents. If the bar is in an area with high crimes rate, they should anticipate the possibility of accidents or incidents occurring on their premises.
Lack of bouncers and security. Bars and nightclubs may "host" volatile events, so there must be a force readily available to stop or control an out of control environment as quickly as possible.
Improperly trained or screened bouncers or security force.
Failure to screen guests. If some people keep coming to the bar and keep causing incidents, the bar owner should stop letting them in or take further steps to keep everyone safe.
Failure to screen employees. Guests are not the only ones who could initiate incidents and cause severe injuries or even death. Sometimes bar and nightclub employees are involved in crimes, and it's their employer's duty to screen them and supervise them properly in order to prevent catastrophic consequences.
Failure to light properly. Improperly lit spaces can often give assailants an advantage. Areas such as parking lots, hallways, toilets, and other spots where fights and stabbings usually happen must be lit and secured properly.
Failure to install security cameras. Surveillance camera systems can instill fear in assailants' minds because they provide evidence about the criminal event that leads to personal injury.
Failure to perform a security check and devise a security plan in advance of any events.
All these failures to reasonably provide safe environment can foster an environment where criminal acts occur in bar and nightclub premises. If these failures result in serious injuries and even death can happen as the result of their own negligence. Those failures can also make the bar or nightclub liable for the injuries and deaths caused by them. That gives you the right to seek damages recovery for your harms and losses and it is the reason why you should speak with a Miami crime victim compensation lawyer as soon as possible.
Bar and Nightclub Victims
The Victim Compensation Fund may give you an avenue too to recover some of your damages from being at the wrong place at the wrong time. If your case qualifies according to your state's mandates and requirements, you may be entitled to financial compensation. Our Miami crime victim compensation lawyers can answer your questions as to resources that may be available after your Miami bar/nightclub injury. Generally, to prove that the bar or the nightclub where you've spent time and have been injured is liable for your injuries, you will need to prove the following:
A criminal act occurred at bar or nightclub premises
The criminal act caused injury to bar or nightclub invitee
The personal injury could have been prevented if the bar or nightclub met its duty of care
The breach of the duty of care occurred due to wrongful act or negligence by the bar or nightclub
In a situation when both the criminal offender and the bar or nightclub can be liable for your personal injuries, it is of utmost importance to identify legal responsibility properly. You don't want to claim damages from someone who is not liable, nor fail to claim from some entity who is liable. That is where the Miami crime victim rights attorneys from Wolfson & Leon can assist you and your loved ones.
Miami Crime Compensation Lawyers Helping Victims of Bar and Nightclub Crime
At Wolfson & Leon, our Miami personal injury lawyers hope that you or any loved one is ever the victim of any kind of crime – especially if it should have and could have been prevented. If you find yourself in that position, then make sure you speak with the best Miami crime victim compensation lawyer you can find. You may be entitled to recover significant damages, but a Miami negligent security lawyer can investigate and analyze the facts of your injuries and damages.
Our Miami victim rights attorneys are available to help. We will provide you with a free consultation. Just call us at (305) 285-1115. We are available 24/7 and can meet you wherever it is most convenient for you. We serve all Miami-Dade County including Hialeah, Miami Lakes, Miami, Miami Beach, South Beach, Key Biscayne, Coconut Grove, Wynwood, Design District, Edgewater, Aventura, Kendall, Homestead, Florida Keys, Kendale Lakes, Doral and Coral Gables.