Miami Automobile Accident Attorney for Coconut Grove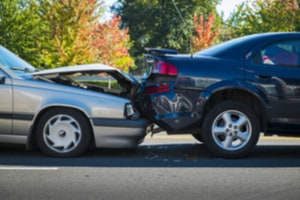 With millions of people traveling on the streets in Miami every day, it is inevitable that car accidents will happen. According to the Florida Highway Safety and Motor Vehicles, Miami-Dade County experienced 64,151 car accidents in 2018. There were 31,072 injuries and 324 fatalities reported from these accidents.
Victims who have been seriously hurt in a car accident may require extensive medical treatment, rehabilitation, and ongoing care as they recover. They may be unable to work for an extended period of time, which can cause an extreme financial burden. If you were hurt in a car accident that was not your fault, you should speak with a personal injury attorney from Wolfson & Leon. Our Miami automobile accident attorneys can help you to recover compensation you need to pay for medical bills and replace lost wages. If you have questions or aren't sure if you have a case, contact Wolfson & Leon at (305) 285-1115 for a free consultation.
Common Reasons for Car Accidents in Miami
While car crashes can happen for many reasons, some of the top causes for accidents in Miami include:
Failure to follow the rules of the road – One of the most common causes of car accidents happens when drivers run red lights, fail to stop at stop signs, or don't follow the common rules of the road when changing lanes or turning.
Poor driving habits – Speeding, erratic lane changes, and aggressive driving can lead to drivers losing control of their vehicle.
Distracted drivers – Drivers that divert their eyes from the road when they text, talk on the phone, eat, or change the radio station lose their focus on the road. If an accident situation occurs, they may not be able to react quickly enough to avoid it.
Impaired drivers – Alcohol, drugs, or fatigue can impact a driver's ability to operate their car and focus on the road. Impaired drivers may have slower reflexes, poor eyesight, lack of concentration, or even fall asleep at the wheel.
Weather conditions – Heavy rains can reduce a driver's visibility when operating their car. A driver can lose control over their vehicle when roadways become wet and slippery.
Coconut Grove Automobile Accident Law Firm
Coconut Grove is the oldest neighborhood in Miami. Its streets are lined with tropical vegetation and historic homes. With a population of approximately 20,000 people, its popular festivals and upscale shopping centers draw millions to the neighborhood every year. The Vizcaya Museum and Gardens offers visitors a look into Coconut Grove's history. It is a laid-back community that boasts waterfront dining, scenic walks, and an active nightlife.
The Coconut Grove automobile accident lawyers represent those who have been injured in a car crash that was not their fault. We defend the rights of those who have been hurt in many ways including:
Coconut Grove automobile accident injury attorney
Lawyer for bicyclist injured by a car in Coconut Grove
Texting and driving Miami automobile accident injury lawyer
Attorney for parking lot car crash injury in Coconut Grove
Motorcycle accident injury lawyer in Coconut Grove
Miami lawyer for rear-end automobile accident injury
Head-on collision injury attorney in Coconut Grove
Miami wrong-way accident injury attorney
Lawyer for hit and run car accident injury in Coconut Grove
Distracted driver car accident attorney in Miami
Teen driver automobile accident Coconut Grove injury attorney
Attorney for Coconut Grove pedestrian hit while crossing the street
Speeding motorist car crash accident injury in Coconut Grove
Coconut Grove hidden driveway car accident pedestrian injury attorney
Large commercial truck injury accident attorney in Coconut Grove
Lawyer for pedestrian injured in crosswalk car crash in Miami
Coconut Grove attorney for automobile crash injury resulting from impaired driver
Miami failure to stop at a red light car crash injury attorney
Driver under the influence car accident lawyer in Coconut Grove
Coconut Grove Car Crash Injury Lawyer
We represent accident victims throughout South Florida including the Florida Keys, Homestead, Kendall, Coral Gables, West Miami, South Miami, and their surrounding neighborhoods. Our offices are located in Miami, Fort Lauderdale, West Palm Beach, and Fort Myers.
If you or someone you love was hurt in a car crash and are struggling to keep up with the financial burden of high medical bills and lost income, contact the Coconut Grove car accident attorneys at Wolfson & Leon today. Call (305) 285-1115 for your free, no obligation consultation.