Coral Way Crime Victim Lawyer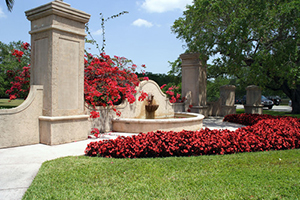 If you're injured in a criminal event in Coral Way, Florida, you may be entitled to compensation. When you are a victim of a crime, it is an unfortunate event to undergo and could leave you with many questions afterward. To know who to claim damages recovery from and how to go through the process, contact our Coral Way crime victim lawyers at Wolfson & Leon. Our consultations are free and you can reach us at (305) 285-1115.
Coral Way
Coral Way is a name of both a Miami neighborhood, and a Miami road. The neighborhood was named after the road that extends from Coral Gables to Brickell and Downtown Miami. It abounds with numerous bars, restaurants, housing complexes, stores, gas stations, and other commercial objects. This neighborhood has its own sub-neighborhoods, such as Coral Gate, Parkdale-Lyndale, Silver Bluff, Bryan Park, Golden Pines, South Miami, Shenandoah, and Vizcaya-Roads. There are about 35,000 people living in this community.
Coral Way Crime Victims
Crime victims in Coral Way may need a Miami personal injury attorney to serve them as:
Coral Way crime victim lawyer for violent crime injuries and deaths at apartments, affordable housing, hotels, motels and other commercial premises
Crime victim lawyer for aggravated assault in Coral Way caused by inadequate security measures
Coral Way DUI crimes victim compensation attorney
Rape and other sexual assault victim rights lawyer in Coral Way
Coral Way child molestation victim compensation lawyer
Coral Way battery victim compensation lawyer
Crime victim lawyer for murder victim survivors in Coral Way
Coral Way crime victim compensation attorney for robbery victims injured due to negligent security
Coral Way Crime Victim Compensation Options
You can claim damages from the assailant himself, but only if he gets caught by the police and if he has money to pay you. In the event the person is not caught or if they are caught and have nothing to give, this could leave you wondering what options you may have. That is why these two main reasons are usually risky to rely on for recovering damages from an assailant. Fortunately, there are Florida laws that provide other options that could get you compensation.
One of them requires that the crime has occurred on premises under control of third persons or corporations. These are businesses such as gas stations, shopping centers, nightclubs, bars, motels, hotels, or apartments. They are obliged by law to provide visitors a reasonably safe environment. A person committing a heinous act can be unpredictable or out of the control of a business, but it is the responsibility of the property owner to ensure the property does all it can to deter the possibility of a crime. When they fail in doing so due to negligent security, and that allows the offender to commit the crime, they may be held legally responsible to pay for all the injury-related financial losses and expenses.
The Florida Bureau of Victim Compensation can get you compensated as well. All you need to do is prove that you've sustained injuries due to a criminal incident in Florida. It's not an easy task, though, as it requires lots of paperwork, but once you do it, you're in line to recover some of your economic losses.
Recovering crime victim compensation in Florida can be a challenging task for those who represent themselves. The good news is that you're not alone and there are available options for you. If you or a loved one was a victim of a crime in Coral Way, you should call Wolfson & Leon today to see how we can best serve you. Our 50 plus years of experience in assisting injury victims is available to you and your family. Just call us (305) 285-1115 for your free consultation with our Coral Way crime victim lawyers at Wolfson & Leon. You don't pay us any fees unless we recover for you.