Coral Gables Uber Accident Lawyers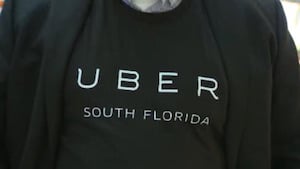 People who live and work in Coral Gables are familiar with Uber and Lyft as a preferred method of transportation. By using Uber or Lyft, people can avoid parking issues that are common in Coral Gables. Now UberEATS is delivering food for select restaurants. The latest estimate for Uber and Lyft drivers in Miami-Dade County exceeds 12,000 drivers. As crowded as our roads are now, having all of these Lyft and Uber drivers on the road are logically going to increase the chances of car accidents and injuries.
If you, your friends or your family were injured in an Uber car crash or Lyft accident then you will probably need to speak with a Miami personal injury lawyer who handles Uber car accident and Lyft injury cases. At the Wolfson Law Firm, our Coral Gables Uber accident and injury lawyers represent both drivers and passengers injured in Lyft accidents or Uber crashes. We can answer your questions anytime. Just call us at (305) 285-1115 and we can arrange for your free and confidential Coral Gables Uber accident consultation.
Uber Car Accident in Coral Gables
Uber is not only popular with the folks who live, work and enjoy themselves in Coral Gables. It is one of the most preferred methods of travel for local college students including University of Miami. In addition, there are Uber drivers from Coral Gables and the University of Miami. Many people find that driving for Uber or Lyft is a great way to supplement their income.
Our Coral Gables Uber injury attorneys represent Uber drivers and passengers. The investigation phase of handling personal injury car accident cases in Miami that involve Uber or Lyft usually involves complex insurance coverage issues. Depending on whether you are injured as an Uber driver or passenger, there are specific issues that come up. Our Miami car accident lawyers who handle Uber accident cases, know what to do to help you. All you have to do is to call us at (305) 285-1115.
What to Do After an Uber Car Accident or Lyft Crash in Coral Gables
No matter if you are an Uber passenger or driver, there are certain steps you need to take after an Uber accident in Coral Gables. These simple recommendations could save you a lot of trouble down the road.
Stay Calm – Do your best to remain calm. Nothing good will come out of anger or panic. Plus you will make better decisions when the next step comes.
Call 911 – It is important to assess not only your condition but also the other people involved in the Coral Gables Uber accident. If anyone is injured or says they don't feel well, do not hesitate to ask for medical help. Better to be safe than sorry.
Document What You Can – Your cell phone is an incredible asset after an Uber car accident in Coral Gables. You can take photos of:

Damage to the cars
Identification cards and driver's license
Drivers, passengers and witnesses
Skid marks
Debris
Weather conditions

If in doubt, photograph it. You and your Coral Gables Uber lawyer will be able to decide later what is needed. But if you don't take any pictures, you will have lost that opportunity and it could hurt your case.

Get Medical Help – If you were in an Uber car accident in Coral Gables, you should get checked out by a medical doctor. You can go to an emergency room, urgent care facility or your own personal physician. Some injuries are obvious such as cuts, bruises and fractures. Other injuries can be serious but not readily visible such as:

Herniated Discs
TMJ or other jaw injuries
Sprains and strains
Internal organ bruising or bleeding
TBI – Traumatic Brain Injury

Get the Best Coral Gables Uber Car Accident Lawyer – You might wonder how exactly you can find the best Uber injury attorney in Coral Gables. Our Miami personal injury lawyers have these suggestions:

Avoid runners or "helpful strangers" who suddenly appear in your life after an accident. These hustlers are actually breaking the law. That is a poor way to start a relationship with any law firm or clinic.
Review the Uber personal injury lawyer's online presence. Look at their website. Check out their Google reviews. Read up on the lawyer's qualifications and recent results
Ask the potential lawyer how much experience they have with Coral Gables car accidents and Uber or Lyft accident cases. You really never want to be the first with a lawyer or a surgeon.
Trust your own instincts after you do your homework.
Miami Car Accident Lawyers Helping Coral Gables Uber Drivers and Passengers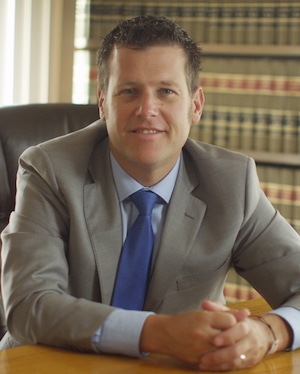 At the Wolfson Law Firm, our
Uber accident lawyers
are available to represent Uber and Lyft drivers and passengers who were injured or killed in automobile accidents. We handle all injury cases on a contingency fee basis consistent with the Florida Bar Rules and Florida law. You never owe us an attorney's fee unless we make a recovery for you.
Our Managing Attorney Jonah Wolfson is a bilingual Uber accident lawyer in Miami. The Wolfson Law Firm is located minutes from Coral Gables at 3399 SW 3d Avenue, Miami, FL 33145. Call us 24/7 at (305) 285-1115 to speak with a Miami personal injury professional.