Coral Gables Crime Victim Compensation Lawyer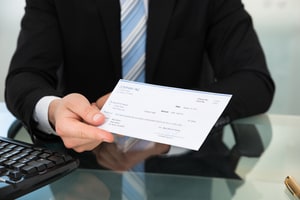 Accidents happen every day in society. As an accident, it was unintentional. When it comes to being the victim of a crime, it can leave you feeling scared and confused. Another person's deliberate actions of committing a crime against you can be a very traumatic experience. It could become even worse if you were injured as a result of a crime, which could be minor or even life threatening. In the event you are injured and need medical treatment or rehabilitation, you may be left wondering how to pay for these unexpected costs.
If you're one of the good people who suffered personal injuries in a crime incident in Coral Gables, call the Coral Gables crime victim compensation lawyers at Wolfson & Leon. We are here to help you get compensated for your damages due to the injuries. Contact us for free consultations and possibly representation at (305) 285-1115.
Coral Gables
Coral Gables is famous as the home of the University of Miami and infamous for its strict zoning regulations. It is one of the first planned communities in Florida. Coral Gables has been developed by George Merrick in early 20th century. Almost all the city's architecture is in Mediterranean Revival style. It is a very nice area to spend time in, but crime offenses occur there as well.
Coral Gables Crime Victims
In Coral Gables you can suffer personal injuries from the same types of crimes as in any other part of South Florida. Our Miami crime victim injury lawyers can help you as:
Coral Gables crime victim lawyer for murder victim family members
Coral Gables battery victim compensation lawyer due to negligent security
Coral Gables rape and other sexual assault victim lawyer caused by inadequate security
Coral Gables child molestation victim compensation lawyer
Crime victim compensation attorney for robbery victims in Coral Gables
DUI crimes compensation lawyer in Coral Gables
Coral Gables crime victim lawyer for violent crimes at bars and restaurants
Crime victim lawyer for aggravated assault in Coral Gables
Make sure you call a lawyer even if you are injured in a different crime. This is not an exhaustive list, so suffering in a different event doesn't mean that you are prohibited from obtaining compensation.
Financial Recovery Options for Crime Victims in Coral Gables
According to Florida laws, there are several roads to damages recovery for personal injuries suffered in a criminal act in Coral Gables or any other place in the Sunshine State. You may claim damages against the criminal offender. But honestly, most criminals have the ability to pay anything towards the damages they cause to victims.
Another avenue is to investigate if a third party or person is liable. Persons who control premises where they invite visitors may be liable for injuries sustained there. These persons would be store owners, restaurant owners, bar owners or apartment owners. They must take reasonable measure to prevent foreseeable crime accidents on their premises. Negligent security means they have breached the obligation, and if it leads to personal-injury-causing crime injury and damages, they may be liable.
Another potential option for recovery is the Florida Bureau for Victim Compensation. If you prove that your case qualifies for compensation by meeting the legal requirements, you may receive compensation for your economic damages such as medical bills and lost wages.
Surviving family members of wrongful death victims may also have a specific path of potential recovery depending on the facts of your case. Speaking with a Coral Gables crime victim wrongful death attorney can help you determine if that path is open to you and your family.
Damages recovery can be a challenging job, but the Miami crime victim compensation attorneys at Wolfson & Leon have the experience to help you with that. We've been doing this since the 1963. We have advised and represented countless clients who have recovered successfully. Call us on (305) 285-1115 for help. Our consultations are free. We don't ask for fees unless we recover for you.