CocoWalk Accident Lawyer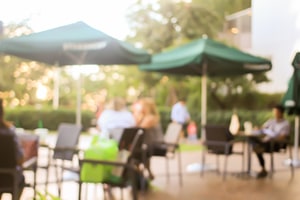 If you were hurt at CocoWalk, then you really should speak with a CocoWalk accident attorney as soon as possible. You need to understand your legal rights and how to properly preserve and present your claim. At Wolfson & Leon, our Miami personal injury lawyers can help. We have been helping injured folks in Florida since 1963 and we are ready to help you as well. Just call us at (305) 285-1115 for your free consultation today.
Facts about CocoWalk Shopping Center
The CocoWalk shopping center is in Coconut Grove in the Miami metropolitan area. It was first opened in November 1990, as a building designed by architecture firm Design International. It started with AMC CocoWalk 16 Theaters as the very first and only anchor, but soon it became one of the places to go in Coconut Grove. The second phase of building the mall was finished in 1994, when the total of 16 screens was completed. In 2002, the third phase of the mall was completed, making it a four-story building. Nowadays, CocoWalk hosts over thirty stores and ten restaurants and cafes.
Among the most famous stores at the CocoWalk Mall you'll find:
Victoria's Secret
Gap
Gap Kids
Divine Clothes
Sport Station
Maui Nix Surf
Bindi
Habit Art
Self Clothing
Palm Produce
Visitors who want to eat there could enjoy:
Chili's
Romeo and Juliet
Duffy Sports Grill
CocoWalk Accidents
Unfortunately, CocoWalk is a place where people occasionally suffer personal injuries. It could happen to anyone, including you and your loved ones. When that happens, it would be wise to call a CocoWalk injury attorney to discuss circumstances of your case. Just to give you an idea of how you could get injured at CocoWalk, here are the most common types of accidents that could take place at CocoWalk that could cause a personal injury:
Pedestrian injuries at CocoWalk parking lots
Uber accidents at CocoWalk
Personal injuries caused by CocoWalk elevator accidents
Lyft car accidents at CocoWalk
Personal injuries caused by CocoWalk escalator accidents
CocoWalk car accidents at parking lots
CocoWalk bicycle accidents
Motorcycle accidents at CocoWalk parking lots
Drunk driving accidents on CocoWalk parking lots
Slip and fall injuries on CocoWalk floors
Trip and fall injuries on CocoWalk floors
Negligent security at CocoWalk Mall
Mob behavior and trampling at CocoWalk
Robberies and other criminal assaults at CocoWalk
Personal injuries caused by poorly maintained sidewalks at CocoWalk
Falling tiles from CocoWalk ceiling
Falling merchandise at CocoWalk stores
Food poisoning at CocoWalk
Foreign objects in food served at CocoWalk
CocoWalk Personal Injury Liability
The personal injury that you or your loved ones have suffered at the CocoWalk mall might be your own fault or the mall's fault. If it was the latter, you have the right to seek damages recovery under Florida liability laws. According to these laws, CocoWalk Mall owes a duty of care to the visitors, including you and your loved ones. They should reasonably provide you with safety while you're there. When they breach their duty due to wrongful act or negligence, causing you a personal injury to you as a consequence, they may be legally responsible for the accident. CocoWalk may have to pay your expenses and lost earnings related to the accident.
If it wasn't your fault there is one more possibility, though. A store or a restaurant at CocoWalk might be liable as well. To make sure that you ask for damages recovery from the liable entity, consult a Miami accident lawyer first. He will make clear the circumstances of your case to you and you'll know what the next step would be.
Miami Personal Injury Lawyer Serving Injured Victims at CocoWalk
At Wolfson & Leon, our CocoWalk accident attorneys are here for you and ready to work with you following your CocoWalk accident. Call us for your free consultation at (305) 285-1115 and our bilingual personal injury lawyers in Miami will answer your questions and provide you with all your options following your CocoWalk accident.