Coconut Grove Crime Victim Lawyer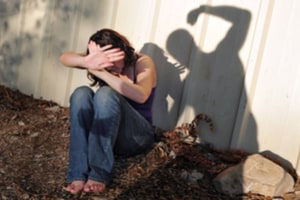 If you were a victim of a crime in Coconut Grove and were injured consequently, then you should talk to our Coconut Grove crime victim lawyers at Wolfson & Leon. We can help crime victims seek compensation for their injuries, harms and losses. Call us at (305) 285-1115 for a free consultation. If you choose us to represent you, we won't ask for any fees unless we recover damages for you.
Coconut Grove
Coconut Grove is the oldest continuously inhabited area of Miami-Dade County. It's been an independent city until 1925 when annexed by Miami. In 60's, it was the center of young South Floridians countercultural movement, who have hosted a few "love-ins" there. These days, the neighborhood hosts many festivals and cultural events as well. It's a higher income area now with a $63,000 median household income.
Coconut Grove Crime Victim Lawyers
The Coconut Grove crime victim injury attorneys at Wolfson & Leon will work diligently to help clients and survivors get compensated where possible when they suffered injuries or wrongful death in various criminal attacks. These criminal cases may involve:
Coconut Grove criminal battery compensation lawyer
Crime victim compensation for injured robbery victims in Coconut Grove
Victim compensation attorney in Coconut Grove involving negligent security
Coconut Grove crime victim compensation lawyer for injuries resulting from inadequate security
Criminal victim compensation lawyer for shooting injuries and wrongful death in Coconut Grove
Coconut Grove crime victim lawyer for survivor of murder victims
Criminal victim injured in rape and other sexual assaults in Coconut Grove
Coconut Grove DUI crimes compensation attorneys
Crime victim lawyer for injuries resulting from aggravated assault in Coconut Grove
Coconut Grove crime victim lawyer for violent crime injuries
Coconut Grove Crime Victim Compensation
Being injured in a criminal accident in Coconut Grove gives you the right to claim for damages recovery from the person who is legally responsible for your injuries. That usually is the criminal offender. Once he or she is convicted in court, or takes a plea bargain, you would likely have a path to damages recovery from the offending criminal. However, this procedure might take a very long time and your chances of collecting a meaningful recovery are slim. While you wait for the conviction, you'll may have injury-related expenses and lose some earnings. That's why many people opt for damages recovery from other sources.
One option is to seek compensation from the person who is liable under Florida negligence and premises liability laws. If the criminal attack has happened on premises where someone else owed a duty of care, then that person or corporation may be liable for your injuries and damages. Owing a duty of care means having an obligation to provide a reasonably safe environment on one's premises for the guests and invitees. That can be the storeowner if the crime has occurred in a store, or a gas station owner if the offense has happened there.
The last option is claiming damages from the Florida Bureau of Victim Compensation. Your case has to meet certain requirements set by the law, and if it does so, you'll qualify for victim compensation much sooner compared to waiting for the conclusion of the criminal proceedings.
It is important to note that you can claim damages recovery as a Coconut Grove murder survivor as well. If someone very close to you has died as a consequence of a criminal attack, you may have the right to claim damages for the wrongful death.
In order to choose the best avenue for a damages recovery for your specific situation, consult our Coconut Grove crime victim attorneys for free advice on the case. It's not as simple as it sounds to get compensated for injuries from legally responsible persons but at Wolfson & Leon, we will answer your questions and provide you with your options. Call us at (305) 285-1115 and let us help you as we have helped other injury victims in the last 50 years.