Coconut Grove Accident & Injury Lawyers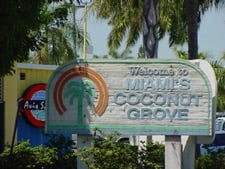 If you were injured in the "Grove", then you probably should speak with a Miami personal injury lawyer. Maybe it was a simple accident and no one was at fault. But do you really know that for sure? At the very least, you should have your accident and injury in Coconut Grove investigated.
Think about it. Is it fair for you to have medical bills, lost wages, and rehabilitation expenses if some company, corporation or person is actually responsible for your accident? You not only owe it to yourself but to your family and loved ones to make certain that the responsible party is held accountable. Keep this in mind – by holding the wrongdoer responsible you just might save another person the same grief and pain you are experiencing.
The Miami personal injury lawyers at Wolfson & Leon have represented clients from Coconut Grove since 1963. Our Coconut Grove injury attorneys know what to do to help you and your family after a devastating accident. We will investigate all the facts. Our legal staff will place the responsible parties on notice that we represent you and we are looking to them to make things right. Our Coconut Grove accident lawyers will deal with the insurance company claim representatives while you concentrate on making the best recovery possible.
All you need to do is to call us at (305) 285-1115 for your free and confidential consultation. We can come to you or you can visit our personal injury law office located minutes from Coconut Grove in The Roads neighborhood at 3399 SW 3d Avenue in Miami.
Coconut Grove, Florida
Coconut Grove is the oldest inhabited neighborhood in Miami Dade. It is located south of Brickell and The Roads, and east of Coral Gables.
The establishment of Coconut Grove was spurred by waves of immigration in different points in time. The first occurring in 1825 spurred on by the opening of the Cape Florida Lighthouse that very same year. In 1873, Dr. Horace Porter would open a U.S. Post Office, calling it "Cocoanut Grove". Although the post office would soon be reclaimed by the jungle that was prominent to the area the name would stick. Over time more and more people moved to the budding town and soon to be city.
Coconut Grove would be annexed by Miami in 1925. Its demographic would be split between Northeast and Southwest Coconut Grove, with the size of both sections approximating at nearly 20,000 people.
Miami Personal Injury Lawyers Serving Coconut Grove
Analyzing the facts of any accident can be difficult without the assistance and guidance of professionals. That is why our Miami injury attorneys work with a team of experts when necessary to make a determination of who is at fault and who not. Over the years our accident lawyers in Miami have worked with the following experts in the personal injury field:
Accident Reconstruction
Engineers
Physics
Arborists
Law Enforcement
Negligent Security Experts
Human Factors
Slip and Fall Friction
Radiologists
Orthopedic Surgeons
Neurologists
Pediatricians
Podiatrists
Neurological Surgeons
Medical Examiners
Mechanics
Motorcycle Repair Experts
Bicycle Safety Experts
Helmet Experts
At Wolfson & Leon, our Miami personal injury attorneys are available to represent folks who live in Coconut Grove who have suffered serious injuries. If you lost a loved one in a tragic accident, our Coconut Grove wrongful death lawyers can help you and your family. We understand the "ripple effect" that an unexpected accident and serious or tragic injury can have on you and your loved ones. That is why we work to achieve a fair, full and complete resolution of your claims as quickly as we can under the circumstances.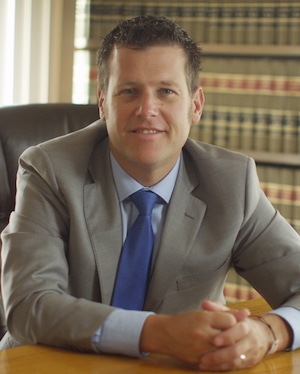 Our personal injury office in Miami offers complete representation to our clients. By that we mean that we represent our clients from the first call through settlement or jury verdict. If warranted, we will also handle the appeal if that becomes necessary. We do not refer our cases out for litigation or trial. In fact, we regularly co-counsel or accept referrals from other personal injury attorneys for the purposes of litigation and/or trial.
Our Managing Attorney is Jonah Wolfson who is a bilingual personal injury lawyer in Miami. He is a former City Commissioner on Miami Beach where he served for two consecutive terms. He is a lifelong resident of Miami. Jonah and his dedicated personal injury team are standing by ready to help you. Just call us at (305) 285-1115 and let us get to work for you!
Our Miami personal injury lawyers and wrongful death attorneys also serve the good people of Coral Gables, Brickell, South Miami, Princeton, Kendall, Pinecrest, Sunset, Gables-by-the-Sea, and The Roads.