Westchester Personal Injury Lawyer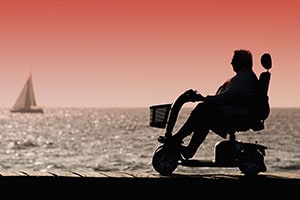 Our Westchester Personal Injury lawyers can help answer your questions about paying for medical treatment and recovering lost wages. If you or a loved one has suffered injuries or a fatality as the result of a Personal Injury accident and would like to speak to our Westchester Personal Injury attorneys, contact Wolfson & Leon at (305) 285-1115 for a free consultation.
Westchester is a family-oriented community with many schools and parks. Historically it was considered unusable swampland until 1907 when drainage canals were constructed. As the land became usable, development started. Upon the return of soldiers after World War II, Westchester started to see a burst in growth. Currently, it's a collection of residential homes and neighborhoods. Its close proximity to the major highways and the airport is a draw for Miami commuters looking to reside in a quiet neighborhood. Westchester is also home to a Florida International University campus, making it an attractive area for professors and academics to reside as well. Westchester has a population of 30,058, of which 93.3% are Hispanic. The median property value is $259,900 and it has a homeownership rate of 65.2%. Median household income is $48,136, which grew 5.29% over last year.
Each year, residents of Westchester are injured in accidents. Many times, people are injured through no fault of their own. Injuries can occur when drivers don't operate their vehicles with reasonable care or property owners don't ensure that their premises is safe. If you have been the victim of an accident, contact the Westchester Personal Injury Lawyers at Wolfson & Leon. Injuries that result from accidents often impact a victim's ability to work and causes them to incur high medical costs.
Why Contact a Westchester Personal Injury Accident Attorney?
There are variety of accidents that you could be involved in. Whether it is something minor or severe, you did not start your day thinking this would happen. Regardless of how the accident occurred, it is important to understand how it happened and who is to blame. Our Westchester Personal Injury Accident Lawyers serve clients in the capacity of:
Westchester wrongful death Personal Injury accident attorney
Westchester road rage Personal Injury accident attorney
Left turn Personal Injury accident lawyer in Westchester
Westchester lane change Personal Injury accident attorney
Personal Injury accidents attorney in Westchester parking lots
Westchester Personal Injury highway accident attorney
Distracted driver Personal Injury accident attorney
Westchester negligent driver Personal Injury lawyer
Wondering if you have a case? Have questions? Contact Wolfson & Leon at (305) 285-1115 for a free consultation.
How are Personal Injury Cases Settled?
Personal injury cases are typically civil lawsuits that are filed against a person or business who is considered legally responsible for the accident.
There are usually two courses of action for a personal injury case.
Informal Settlement: Negotiation usually occurs between both attorneys, the insurance company, and any other interested parties. Settling at this stage can save the victim in court fees as well as quickly resolve the issue.
Lawsuit: The filing of a civil complaint against a person or business. This is a lengthier process, but necessary, if a settlement could not be reached.
In addition to the above, mediation and arbitration may be avenues to settle the case, as opposed to going to court.
Westchester Personal Injury Accident Victims
With options such as civil court cases, arbitration, mediation, and settlement, the injured victim should be in a position to receive the compensation they deserve. Seeking representation will help Personal Injury accident victims to recover lost wages and medical expenses as needed to recover from the accident and restore their lives. If you or your loved one has been the victim of a Personal Injury accident, contact the Westchester Personal Injury accident lawyers at Wolfson & Leon at (305) 285-1115 for help.
Westchester Personal Injury Accident Attorneys
The Westchester Personal Injury accident attorneys at Wolfson & Leon can help you and your family to get on the path of recovery. We can answer your questions. We can help.