Walmart Accident Attorney in South Florida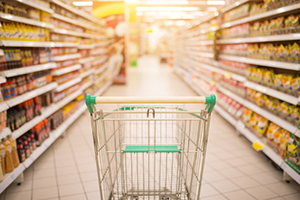 If you sustained a serious or traumatic injury at a South Florida Walmart store, make sure you call a Walmart accident attorney in South Florida immediately. Walmart is liable for injuries that occurred on their premises due to negligence. Although Walmart takes good care of its premises, mistakes happen and if that wasn't your mistake, then you have the right to recover the damages you've suffered.
However, Walmart is in the business to make money. Company's owners have been one of the few richest people in the world for many years. They don't get rich by giving money away, but by earning and keeping money. If you slip and fall in a Walmart store, don't expect that they will admit their negligence easily and that they will compensate you for your injuries, but calling a Florida slip and fall lawyer will improve your chances of recovering damages.
At Wolfson & Leon, our South Florida Walmart accident lawyers offer free consultations for anyone injured in a South Florida Walmart. Just call us at (305) 285-1115 and let us answer your questions so that you can begin your journey to get the justice and compensation that you deserve.
Facts about Walmart
Walmart is a huge corporation that people who have suffered personal injuries don't want to fight with. It seems intimidating for one to seek damages recovery from them. They are one of the world's largest companies and was the largest retail store in the United States before the rise of Amazon.
Although it's not easy, recovering damages from them is not impossible. We have managed to recover for our clients who were injured at Walmart, and proved that with the right lawyer by your side, the size of your opponent is not important.
South Florida Walmart Accidents
When taking the trip to your local Walmart, you are venturing into a department store with a large variety of product. The many aisles that house these products, must be properly maintained to ensure the safety of shoppers and even employees. Due to the great number of consumers that choose to shop at Walmart, they must hold enough product to accommodate the consumer demand. This entails keeping products on the shelves, as well as holding excess products on the shelves above. Improperly stacked supplies could fall or create a spill for an unsuspecting shopper, which could ultimately result in an injury.Our South Florida slip and fall injury attorneys have seen such accidents occurring in Walmart stores, but that's not all, other Walmart accidents that might occur include:
Accidents due to Walmart's improperly maintained entrance and exit doors
Walmart parking lot car accident in South Florida
Walmart parking lot motorcycle accident in South
Walmart parking lot pedestrian accident in South Florida
Slip and fall accidents due to slippery floors in a South Florida Walmart
Trip and fall accidents due to debris and garbage on the South Florida Walmart floors
Unsecured merchandise in South Florida Walmart
Falling merchandise in South Florida Walmart
Accidents due to wrongly put or missing
floor mats at South Florida Walmart
Walmart forklift accidents causing personal injuries in South Florida
Walmart Accident Attorney in South Florida
If you or your loved ones have suffered a slip and fall accident or any type of accident at a Walmart store, call us and you'll get your questions answered by South Florida personal injury lawyers who have represented clients since 1963. If you have an issue with any other Walmart accident, our South Florida injury attorneys will serve you. All our consultations are free. Call us for yours at (305) 285-1115. You pay only if we recover damages for you.
Our South Florida Walmart accident attorneys serve of South Florida including Miami, Key West, Key Largo, Fort Lauderdale, Pembroke Pines, Weston, Cooper City, Miami Gardens, Aventura, Hialeah, West Palm Beach, Boca Raton, Greenacres, Wellington, Jupiter, Stuart, Miami Beach, North Miami, Hallandale Beach, North Miami Beach and Edgewater.