Vero Beach Walmart Accident Attorney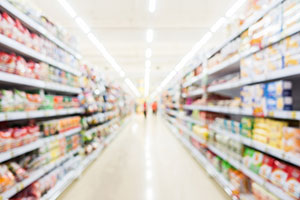 A trip to Walmart should not be one that's filled with hardship. It's a moment of your day that you've allotted to get what you need and get out, not to find yourself with a new pain that was not there before. We here at Wolfson & Leon understand that accidents happen, frequently and without warning.
It should not be up to you to follow up and chase around these corporations just so you can get the treatment that will set you back on track to getting better. When you've found yourself at the mercy of such conglomerates, it's important to understand who's on your side and who's not. The employees of such places are just that, employees, they have jobs to protect, livelihoods to depend on. Should you find yourself in an accident at a Vero Beach Walmart, the last person you should try and get some help from is an employee. They've been specifically trained to avoid such situations, to work so that there can be no chance of liability on the side of the company.
We understand here at Wolfson & Leon just what you're dealing with. We've had 55 years of service to the good people of South Florida in helping them get compensation for the accidents they've suffered. Since 1963 we've been hard at work, and we want to extend that work ethic to you and your loved ones. If you've found yourself in an accident, due to a slip and fall, trip and fall, criminal activity, or due to the negligence of another, please do not hesitate to call us. Holding onto this burden by yourself is not only not recommended, it is possibly the worst thing you can do. You're not a lawyer, you've not taken the time needed to study law to such a degree that you're able to know what to do right away. That's why we're here, let us carry that burden. Please take the time and call (855) 982-2067 to speak to a Vero Beach Walmart accident attorney right away.
Vero Beach Florida
Vero Beach is an interesting and recently famous town in South Florida, the remains of what can be described as the remains of a prehistoric human and animals in the area of Vero beach. While the discovery was made in 1915, only recently have excavations begun in hopes of uncovering more information. The concept of a pre-Columbian people here in Florida is not something out of the realm of possibility, but certainly an interesting find, and a mark of pride and luck for the town.
Walmart in Vero Beach can be found at this address:
5555 20th St, Vero Beach, Fl 32966
Walmart has found much success in Florida, at a glance, they've accumulated a heavy presence in the whole state, with nearly four hundred retail stores, comprised of over two hundred supercenters, ninety-seven neighborhood markets, forty-six Sam's clubs, and nine discount stores in all. It's no surprise that you can find one in nearly every town in South Florida and beyond. This amount of power should not be just admired however, as this can show you just how much money they must throw their weight with. With such power comes the privilege of being able to hire attorneys that will do anything they can to discredit you. You should not be fighting them alone, that's why we're ready to help. You need someone on your side, a Vero Beach accident attorney is that someone.
Vero Beach Accident and Wrongful Death Lawyer
Wolfson & Leon is here to fight with you. We make sure that every case we take is treated as if it is going to trial. With this strategy, we believe that you'll be in a better position to negotiate for a settlement that is satisfactory to you. Should we eventually go to trial, we'll work to ensure that the jury sees that you are in desperate need of your compensation.
Jonah Wolfson is the managing attorney at the firm, he and his bilingual team of Vero Beach Walmart accident attorneys have been hard at work with the people of South Florida, and they're more than willing to extend a helping hand your way. Do not hesitate to call, a free consultation with a Vero Beach Walmart accident attorney is only a button press away. Call today at (855) 982-2067 and speak to someone that is guaranteed to help you out.