Surfside Slip and Fall Attorney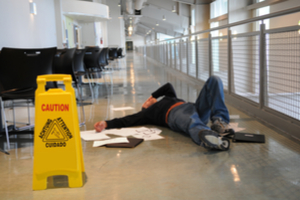 A slip and fall is no joke, even if such an incident may cause more embarrassment than injury. The promise of reasonable safety is inherent when walking into a hotel or restaurant that you're looking to spend your time in. What happens when that promise is broken? Who do you turn to? It is important that after your injury you turn your efforts in finding the best slip and fall lawyer in Miami that will not only take your case seriously but fight for you to the best of their ability.
At Wolfson & Leon, we have Surfside Slip and Fall Attorneys who are more than willing to hear your case. Their decades of experience, and their understanding legal team will be professional when you come to them for help. They are ready at (305) 285-1115 to provide you with a confidential and free consultation.
It is important to understand if you have a case or not. Only attorneys and legal teams with decades of experience have the knowledge to truly tell you if the case is worth pursuing. Our legal team will inform you if the case you've put forward is likely to end without compensation. Your time is valuable and paying costs over something that in the end will not benefit you is unnecessary. A consultation is not only free, but beneficial in finding out what your next step is after a slip and fall.
Surfside a Prime Spot for Vacation
A prime spot for vacations, Surfside is known for its lush beaches and white-picket fence nostalgia that is not found in many places. They boast hotels near the beach so that tourists can enjoy the evening sunsets and take in as much of the open air that Florida provides. These places include wonderful resorts such as:
Surfside Beach Oceanfront Hotel
Surfside Beach Summer Rental Apartments
Last Resort
Beach Hutt
Pierview
Dreamscaper
Holiday Inn Oceanfront
They also provide several fine dining establishments that are located across Surfside, places that can provide romantic as well as family friendly environments. All of them designed to attract as much tourist foot traffic as possible, especially during prime seasons. These places include:
Makoto
The Palm Miami
Atlantikoks
Le Sirenuse Miami
The Harbor Grill
Kosh Miami
All these places promise reasonable safety, as well they should. They have families and couples passing their doors every day and night, and every one of them is an important customer. That promise of safety can be broken not only by action, but inaction. Not fixing faulty stairs, sealing cracked pavement, cleaning spills, or even doing something as simple as putting a wet floor sign down is a broken promise.
Surfside Personal Injury and Wrongful Death Attorney
Coming to the right people for the job is important, and after a slip and fall accident you should know who to turn to. Our Surfside personal injury lawyers have handled slip and fall accidents, trip and fall accidents, as well as premises liability accidents. That is when a building is not up to code, or when the owner is not providing adequate security for those visiting the property. Such issues may include:
Wrongful death at the premises parking lot without security when the owner was aware or should have been aware that there could be danger
An injury or an attack by a criminal in a hotel where security should have been adequate
Objects like speakers, lamps, or even decoration falling on someone form a stage or ceiling
Poorly lit walking areas, such as steps
Debris from a construction site, or construction that is not built to code
Jonah Wolfson and his legal team are more than ready to take your call, if you've been hurt in Surfside or any other area in Miami-Dade, then do not hesitate to pick up the phone. Mr. Wolfson is a bilingual personal injury and wrongful death attorney. He's available personally to answer any questions you may have, in English or en Español, if you call now at (305) 285-1115.