South Florida Amazon Accident Lawyer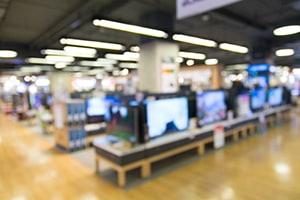 Amazon has quickly become a significant part of our daily lives. Many of us order a wide variety of products from Amazon on a weekly and even daily basis. But what happens when someone is injured by an Amazon product or due to the negligence of an Amazon employee? This wouldn't generally come to with the normal excitement and eagerness that comes with receiving the desired product that you ordered. The reality is that an injury could be sustained, and in the event that you ae injured, you may be left wondering what you should do. That is when it becomes necessary to call the South Florida Amazon accident attorneys at Wolfson & Leon.
If you are injury does occur, there is a good possibility that it may be at no fault of your own. Our South Florida personal injury lawyers can help you determine if Amazon or some other entity is responsible for your injuries and damages. We have offices in Miami, Fort Lauderdale and West Palm Beach where we can see you and your family by appointment.
Should you have difficulties commuting to our office, we are also available to come to you whenever and wherever it is most convenient for you. We will sit down with you and evaluate your claim to ensure that you get the answers and information needed, in order to make an informed decision on who might be responsible to you for your damages. Call us today at (855) 982-2067 for your free and confidential consultation.
Amazon
In 2016, the Amazon website had monthly traffic to its website that exceeded 130 million consumers. Amazon subsidiaries include Zappos; Audible Inc; AbeBooks; Souq.com; Whole Foods Market; Book Depository; TenMarks Education Inc; Alexa Internet; Amazon China; Curse; Woot; Amazon Pay; Amazon Fresh; Junglee; Mobipocket; Diapers.com; Amazon Prime Air; and Amazon Studios
Amazon began as an online bookstore. Subsequently it diversified and included sales of:
DVD's
CD's
Blu-rays
MP3
Audio books
Video downloading / streaming
Video games
Apparel
Software
Jewelry
Food
Furniture
Toys
Consumer electronics (Echo; Fire TV; Kindle)
The divisions of Amazon include:
Amazon Online Services
Amazon Prime
Amazon Video
Amazon Cloud Player and Cloud Drive
Amazon Web Services
Amazon Prime Pantry and Amazon Fresh
Amazon Dash
Amazon Consumer Electronics
Amazon Kindle
Amazon Echo
Fire TV
Additional Subsidiaries
Audible
CreateSpace
A9.com
Twitch.tv
Goodreads
Woot
IMDb
Nearly all of these products require delivery. Amazon uses UPS, FedEx and DHL as well as other delivery partners. Increasingly Amazon is attempting to reduce costs and increase profits by using alternative delivery options. Those alternatives include Amazon Logistics where they lease or own planes, ships or trucks which are operated by Amazon employees. The larger the scope of products, services and clientele that Amazon takes on, the greater the risk they assume in the possibility of an injury occurring.
Another avenue for delivery is Amazon Flex drivers who are independent contractors. One of the targets for the Amazon Flex Program are Uber, Lyft or UberEATS drivers who want to otherwise supplement their income by making deliveries for Amazon. The difference between fully employed drivers and part time drivers of this nature, is the potential for lesser quality or skill from their drivers. This could result in greater risk for the consumers they deliver to or even other drivers on the road.
South Florida Personal Injury Lawyers Serving Victims of Amazon Negligence
If you or a loved one were injured and you suspect that Amazon may be responsible, then you should consult with the South Florida Amazon accident lawyers at Wolfson & Leon. We can investigate the circumstances of your loss and help you determine who or what company may be responsible for your damages. If Amazon or some other company is ultimately responsible, then you have every right to hold that company accountable.
Call us today at (855) 982-2067 and let us set up a free consultation at a time and place of your choosing. Let us help you get the compensation and justice that you deserve.