Palm Beach County Crime Victim Lawyer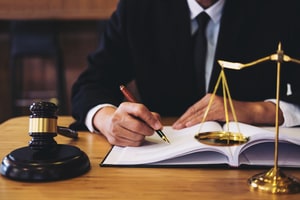 If you happen to be injured due to a criminal offense in Palm Beach County, you would likely want to speak with the best Palm Beach County crime victim compensation lawyer that you can find. At Wolfson & Leon, our Palm Beach County crime victim attorneys can help determine if you are entitled to compensation and will help you get it. Call us at (855) 982-2067. Our consultations are free and we never charge a fee unless we make a financial recovery for you.
Palm Beach County
Palm Beach County is one of the three counties that make up the Miami metropolitan area. It is located north of Broward County, south of Martin County, and on the east of Glades and Hendry County. On the east side of Palm Beach County is the Atlantic Ocean. The county was established in 1909, when it was separated from the Dade County. Its population grows steadily throughout the years. Nowadays, around 1.5 million people call Palm Beach County their home. The communities of Palm Beach County include West Palm Beach; Wellington; Boca Raton; Delray Beach; Boynton Beach and Jupiter.
Palm Beach County Crime Victims
Palm Beach County, like all other Florida areas, is vulnerable to crimes. Having in mind the most common crimes, our Palm Beach County injury lawyers usually serve Palm Beach County crime victims as:
Palm Beach County battery victim compensation lawyer
Crime victim lawyer for murder victim survivors in Palm Beach County
Rape and other sexual assault victim rights lawyer in Palm Beach County
Palm Beach County child molestation victim compensation lawyer
Palm Beach County DUI crimes victim compensation attorney
Palm Beach County crime victim compensation attorney for robbery victims injured due to negligent security
Palm Beach County crime victim lawyer for violent crime injuries and deaths at apartments, affordable housing, hotels, motels and other commercial premises
Crime victim lawyer for aggravated assault in Palm Beach County caused by inadequate security measures
Keep in mind that these are not all the crimes that could qualify you for compensation as a crime victim. No matter the crime you've been injured in, make sure you talk to a Palm Beach injury lawyer to find out whether you may be entitled to full damages recovery.
Palm Beach County Crime Victim Compensation Options
Being injured in Palm Beach County, Florida, will lead you to consider options for damages recovery.
You can apply for compensation from the Florida Bureau of Victim Compensation. All they ask is to prove that you've been injured due to a criminal attack in Florida and prove your
harms and losses due to the sustained injuries. It's an administrative procedure that requires lots of paperwork and it can lead to a recovery of some of your economic losses such as lost wages and medical bills.
The second one requires claiming damages recovery from the assailant himself. He is liable for the damages caused by his deeds, hence once he is convicted, and he would likely be liable for your injury-related expenses. But criminals rarely pay for their damages. This might take a while, though. If you don't have time to wait until he is convicted, or caught and taken to court, you have the choice to rely on the Florida Bureau of Victim Compensation or third person's liability.
Third parties, such as stores, gas stations, bars, or affordable housing complexes can be responsible or liable under Florida premises liability laws. They are obliged to provide a duty of reasonable care to invitees, which means they have to take all the necessary measures to prevent foreseeable crimes on their premises. When they breach this duty due to negligent security and it leads to injury-causing crimes, the injured person can claim damages recovery from the person in charge of the premises.
Don't ever think that damages recovery will be an easy task. Media often portrays recovery procedures as easy, but in the experience of our Palm Beach County crime victim lawyers at Wolfson & Leon, it can be a long and difficult road. We've been helping good folks from South Florida recover damages since 1963 and we know what to do. Let us help you in your efforts to recover. Call us at (305) 285-1115 for free consultations. We don't ask for fees until we recover for you.