Miami Car Crash Lawyer for Aventura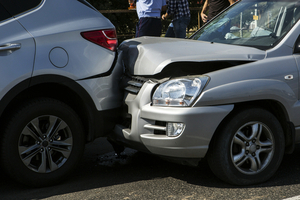 The Aventura Mall is the third largest mall in the country. Built in 1983, it attracts over 28 million visitors each year. With 2.7 million square feet of stores and hotels, the Aventura Mall has over 50 restaurants and eating establishments, as well as 300 stores including such retail giants as Macy's, JCPenney, and Nordstrom's. In addition to its upscale shopping experience, the Aventura Mall often hosts several special events including the Chocolate Festival, the Great American Bake Sale, as well as a farmers' market.
With such a large volume of people visiting the mall, car accidents are bound to happen. People pulling in and out of parking lots, driving on the heavily travelled roads, and the constant stop-and-go traffic can result in car accidents. Frequently travelled roads Biscayne Boulevard and Ives Dairy Road are often congested and backed up with traffic. High-growth in the city has contributed to increased traffic on the roads. This can lead to car crashes that range from minor to serious. If you or someone you love has been seriously injured in a car accident, you should speak with a personal injury attorney. They can help you to recover compensation for your accident to pay for medical treatment, transportation to and from the doctor's office, and lost wages. Find out what your rights are by contacting the personal injury attorneys at Wolfson & Leon at (305) 285-1115.
Aventura Car Crash Law Firm
Aventura is an upscale community located in Miami-Dade County. Originally called Turnberry, it was later renamed to Aventura after the Spanish word meaning "adventure." This planned community is home to several high-end condominiums, as well as the Turnberry Resort.
Aventura has 37,875 residents with a racial mix of 57.6% white, 37.5% Hispanic, and 2.79% African American. The median age of the residents in Aventura is 49.7 years. The median household income is $57,388. The median property values for the city is $325,400. The neighborhoods in Aventura are family-friendly with many schools and parks. The warm weather and close access to the beach and waterways draws many people to retire in the area.
Aventura Car Accident Attorney
Our Miami personal injury attorneys defend victims who have been injured in car accidents. We represent clients involved in a myriad of accidents including;
Aventura car accident injury attorney
Mobile phone distracted driver automobile accident lawyer in Miami
Wrong-way accident injury lawyer in Aventura
Attorney for hit and run car accident injury in Aventura
Motorcycle accident involving a car injury lawyer in Miami
Sidewalk car crash pedestrian injury Aventura lawyer
Large commercial truck injury accident attorney in Aventura
Lawyer for pedestrian injured in crosswalk car crash in Miami
Aventura high speed highway car chase resulting in serious injury lawyer
Parking lot car accident injury lawyer in Aventura
Miami lawyer for car crash accident injury resulting from running a stop sign
Bicycle rider hit by a speeding car causing a serious injury attorney in Aventura
Wrongful death car crash accident lawyer in Aventura
Head-on collision car crash injury attorney in Aventura
Defective brakes causing an automobile accident with injuries in Miami
Failure to yield automobile crash injury attorney in Miami
Aventura lawyer for rear-end automobile accident injury
Aventura attorney for automobile crash injury resulting from impaired driver
Attorney for large truck crash causing injury in Aventura
Miami lawyer for bicyclist injured by car backing out
Aventura car defect causing a car crash injury lawyer
Miami failure to stop at a red light car crash injury attorney
Intoxicated driver car accident lawyer in Aventura
Aventura Automobile Crash Injury Law Firm
Automobile accidents can cause serious injuries to victims. Not only can victims face extensive medical treatment and recovery times, they run into financial hardship when they are unable to work and provide for their families. If you've been injured in a car crash, speak to an Aventura car crash lawyer to find out what your rights are. Even if you share some fault for the accident, you may be entitled to receive compensation for your injuries and lost income.
Since 1963, the Miami personal injury attorneys at Wolfson & Leon have represented car crash victims. With four office locations including Miami, Fort Lauderdale, West Palm Beach and Fort Myers, we represent the residents of southern Florida. If you have been injured in a car accident, call Wolfson & Leon at (305) 285-1115 for a no-cost initial consultation.