Lake Worth Motorcycle Accident Lawyer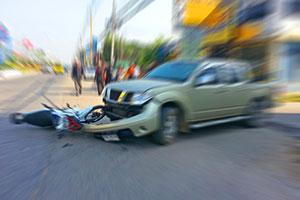 Getting injured in a motorcycle accident in Lake Worth means that you need to talk to the best Palm Beach accident lawyer you can find as soon as possible. What you do and say right after the accident may impact your chances greatly to recover financially for your harms and losses. That is why you should call our Lake Worth motorcycle accident lawyers at the Wolfson Law Firm for help. We will investigate all the circumstances of your case and help you determine if you are entitled to compensation and how to receive justice as soon as possible.
Call our bilingual motorcycle injury lawyers now at (855) 982-2067 for free consultations. You won't pay fees unless we recover for you.
Lake Worth Motorcycle Accidents and Injuries
We can help you in any of the following Lake Worth motorcycle accidents:
Drunk Driving Motorcycle Accidents in Lake Worth
Lake Worth Wrongful Death Claims Due to Motorcycle Accidents
Rear-end Collisions with Motorcyclists in Lake Worth
Lake Worth Sideswipe and Merging Motorcycle Accidents
Lake Worth Left Turn Motorcycle Accidents
Head-on Collisions in Lake Worth with Motorcycles
Motorcycle Accidents in Lake Worth Involving Uber or Lyft Drivers
Lake Worth Motorcycle Pedestrian Injury Accidents
Lake Worth Motorcycle Accidents with Uber Drivers
Road Rage Motorcycle Accidents in Lake Worth
Lake Worth T-bone Motorcycle Accidents
Motorcycle Accidents in Lake Worth with Lyft Drivers
Lake Worth Rollover Motorcycle Accidents
These accidents usually result in severe injuries and even wrongful deaths. Depending on your injuries and other circumstances of your case, you may recover for any or all of the following:
Loss of support for the dependents of family members in case of wrongful death
Funeral costs
Medical bills, such as surgeries, visits to a doctor, and other medical expenses
Medication bills
Scarring and disfigurement, whether permanent or temporary
Lost earnings due to inability to work and earn money
Compensation for the pain, stress and emotional pain
Motorcycle Accidents Settlements and Trials
First and foremost, we advise you not to accept any settlement offer made by the insurance company before speaking to a lawyer. When we start working on your case, we will work with you, any witnesses, your physicians, or anyone else who could help us make a convincing case. Then, we will make a settlement package for the insurance company and will give them reasonable time to respond. If they don't, we will file litigation, go to trial and submit an appeal if needed. We don't refer cases to other law firms, we stay with our clients till the end. We know that suffering an injury or losing a loved one in a motorcycle crash is a terrible situation that affects the whole family.
Lake Worth
Lake Worth is a city in the Palm Beach County, located west to the Lake Worth Lagoon, from which it derives the name. On its west side, it borders West Palm Beach, Park Ridge and Southside are on its north and Lantana on the south.
The estimated population of the city is around 38,000 residents. Most of them speak English as the first language, followed by Spanish and French Creole. Lake Worth is also home of the largest Finnish community in the United States, as 3% of the population are of Finnish origin.
Lake Worth Downtown is the most popular part of the city. Both tourists and locals go there for relaxation and entertainment. The district is filled with historic buildings along the Lucerne Avenue and the Lake Avenue, the two main streets there.
Lake Worth Motorcycle Accident Lawyers
Our bilingual Lake Worth Motorcycle Accident Lawyers at the Wolfson Law Firm are available for help to all the good folks who have been injured or lost a loved one in a motorcycle accident in Lake Worth. Call us now at (305) 285-1115 for free consultations. We don't ask for fees unless we recover for you.