Lake Worth Crime Victim Lawyer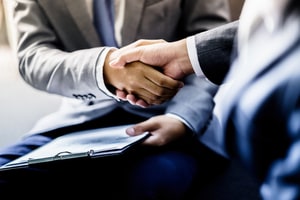 Crimes happen on a regular basis in Lake Worth and if you happen to be injured in one, chances that you have the right to claim damages recovery by liable persons. To determine if you are entitled to recovery and what's the simplest way to achieve it, reach out to our Lake Worth crime victim lawyers at Wolfson & Leon. You can reach us at (305) 285-1115 for your free consultation and remember, we never charge you a fee unless we make a recovery for you.
City of Lake Worth
Lake Worth is a city in Palm Beach County Florida. On the east, it borders the Lake Worth Lagoon, from which it derives its name. On other sides, it borders with Southside and Park Ridge on the north, Lantana on the south, Lake Worth Corridor and Lake Worth Shores on the west. Just less than 40,000 people live there.
Although Lake Worth has beaches and can offer many people a beautiful place to live, there are also some bad parts of this city. Lake Worth is known for the gangs operating in the city. Allegedly, there are more than 30 of them. The city is also famous for the abundance of drugs rehabilitation centers.
Lake Worth Crime Victims
Considering what the most common crimes accidents in Lake Worth can be, we may be able to serve you as:
Lake Worth crime victim lawyer for violent crime injuries and deaths at apartments, affordable housing, hotels, motels and other commercial premises
DUI crimes victim compensation attorney in Lake Worth
Rape and other sexual assault victim rights lawyer in Lake Worth
Lake Worth crime victim compensation attorney for robbery victims injured due to negligent security
Child molestation victim compensation lawyer in Lake Worth
Crime victim lawyer for aggravated assault in Lake Worth caused by inadequate security measures
Battery victim compensation lawyer in Lake Worth
Lake Worth crime victim lawyer for murder victim survivors
These are just the most common crimes and injuries that our Lake Worth injury lawyers have observed in the last 50 plus years. If you happen to be injured in another criminal action, you may still be entitled to compensation and that is why you should speak with the best Lake Worth crime victim compensation attorney that you can call.
Compensation Options for Lake Worth Crime Victim
Florida laws offer three avenues to recovery for those injured in crime accidents and incidents. The most obvious one requires a conviction for the criminal offender. It is not hard to get a damages recovery judgement from a convict – but collecting is another question. However, offenders usually don't pay damages since they often do not own funds they could pay from. Sometimes, they are even never caught by the police. That's why you may consider the other two options.
If you've sustained the personal injuries due to criminal attack at a commercial object, such as gas station, convenience stores, affordable housing complexes, banks, hotels, motels, and other objects, the person or corporation who controls the premises owes visitors a duty of reasonable care. It means they have to take all the reasonably necessary measures to prevent foreseeable crimes. When the crimes happen due to negligent security, the breach of the duty of care may make them legally responsible for paying for your injuries and damages.
The final option leads to the Florida Bureau for Victim Compensation. They won't ask if anyone was liable. If you meet the legal requirements set by the Florida laws and provide documentation to prove it, you may be eligible for recovery of some of your economic losses.
Our Lake Worth crime victim lawyers at Wolfson & Leon are available to assist folks who suffer as crime victims in Florida get compensated as they deserve. We have helped injury victims in Florida for more than 50 years. Call us at (305) 285-1115 for a free consultation so you can get the answers and justice you are entitled to receive.