Jupiter Walmart Accident Attorney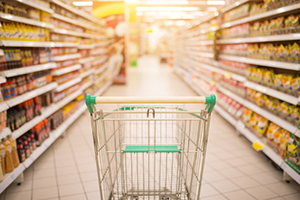 A Walmart is a place with a lot in the way of hospitality. Dedicated employees work there every day to ensure that your experience is not only pleasant, but affordable. The halls are stacked with all manner of goods, from the foodstuffs of the grocery aisle, to the home appliances available in the home improvement sections of the store. Regardless the reason as to your visit, you're likely to find what you're looking for in the warehouse sized Walmarts across America. Of course, this heavy amount of space, and heavy number of workers, always exacerbates the possibility of an accident to occur. When such an event happens, it's important to be sure of several things. For one, while the store may seem inviting and friendly, it's bosses and insurance companies that look to keep it safe from legal trouble are not your friends. They'll see you as a liability and want to do everything possible to keep you from getting the compensation you deserve. Another thing to be sure of is that you should get in contact with an attorney right away, finding someone with the service record to show that they're more than prepared for the fight ahead is essential to keeping yourself above water in this trying time.
We at Wolfson & Leon have been helping the good people of Florida for decades, with our offices opening in 1963, we have over 55 years of cases to look back on when dealing with new clients and new situations. The Jupiter Walmart accident attorneys at Wolfson & Leon have dealt with slip and falls, trip and falls, falling merchandise, and all other sorts of accidents that are possible in Jupiter Walmarts. Taking the time to look at the clients served review page and it will show you the number of satisfied clients we've had the pleasure of dealing with. Give us a call at (855) 982-2067, to speak to an attorney right away and begin the process of getting your life back on track.
Jupiter, FL
Interestingly originally named Hobe, the city was the victim of several confused mapmakers constantly misunderstanding and misspelling the name of the town. Eventually mistaking the misspelling for a corruption of Jupiter, the name of the roman god, who's domain is that of the state, its welfare and its laws, a fitting name for the town. This also inspired the neighboring town to name itself Juno Beach, as Juno is the wife of Jupiter, and supposedly roman naming was something of a common thing back in the day. Regardless, the town is a true delight, with the roman god aesthetic prominent in its most famous landmark, the Jupiter Inlet Lighthouse. Interestingly the lighthouse is another symbol for the roman god.
Walmart in Jupiter is located at the following address:
- 2144 West Indian Town Road, Jupiter FL 33458
Walmart employees are part of the largest workforce available in Florida, with over 100,000 associates at their beck and call, many of them working at the minimum wage of fourteen dollars an hour. Obviously, this can be slightly worrying, as such many people, and such a low-income rate can give you the sense that they're not exactly doing the best they can at their jobs. This is of course, a totally rational concern, and Walmart itself has had a history of accidents, and criminal incidents. That's why it's important to know when to get in contact with a Jupiter Walmart accident attorney, to protect yourself from neglectful employees, and any incidents that may occur due to their lax ability.
Jupiter Walmart Accident and Wrongful Death Attorney
Wolfson & Leon has been helping the good people of Florida for decades and they're more than willing to help you. Giving them a call and getting in contact with a Jupiter Walmart accident attorney will get you on the path to recovery and find you the peace and compensation you deserve.
Jonah Wolfson is the managing attorney at the firm, he and his bilingual team of Jupiter Walmart accident attorneys are more than willing to speak to you regarding your accident. You should not suffer in silence, especially if your accident has kept you from doing basic things, such as going to work, enjoying time with your family, or just being generally pain free. Call right away at (855) 982-2067 and speak to an attorney today.