Jupiter Motorcycle Accident Attorney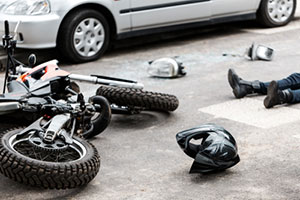 The city of Jupiter can be more relaxed and less congested than the rest of South Florida, but motorcycle accidents still occur. If you have lost a love one or happen to be injured due to a motorcycle accident in Jupiter, Florida, you may be entitled to damages recovery for your harms and losses. Maybe an insurance company has approached you with an offer already, but do not accept anything before speaking to a Palm Beach injury lawyer. In our experience, they try to pay as little as possible to good folks who get injured in motorcycle accidents by offering an amount of money that is not realistic for covering the injury-caused expenses. Instead, the best advice is to always seek legal help first.
Call our Jupiter motorcycle accident attorneys at Wolfson & Leon for help to determine whether you have a compelling case and how to recover for damages that you deserve. You can reach out to us at (305) 285-1115 for your free consultation.
Jupiter
Jupiter, Florida, is the northernmost city of Palm Beach County and one of the northernmost cities in the Miami metropolitan area. It is located between the Florida Turnpike on the west, the Atlantic Ocean on the east, and the village of Tequesta on the north. On its southern side, it borders with Palm Beach Gardens and Juno Beach.
Around 68,000 people call Jupiter, Florida, their home. About 90% of them speak English as their first language. The median household income is at $55,000, and the per capita income for the town is $45,500.
The name of the town was derived from plenty of misunderstandings by Florida mapmakers. The first name of Jupiter was Hobe, after the Hobe Native American tribe that had inhabited the area in the past. A mapmaker who mistakenly thought the name was Spanish spelled it as Jove. Later, mapmakers anglicized the name Jove into Jupiter, again a misunderstanding of the meaning of the name. However, the name today is Jupiter.
Causes of Personal Injuries and Wrongful Deaths in Jupiter Motorcycle Accidents
The most common motorcycle accidents that cause personal injuries and wrongful deaths on Jupiter roads and streets include:
Jupiter Wrongful Death Claims Due to Motorcycle Accidents
Jupiter Left Turn Motorcycle Accidents
Rear-end Collisions with Motorcyclists in Jupiter
Drunk Driving Motorcycle Accidents in Jupiter
Motorcycle Accidents in Jupiter Involving Uber or Lyft Drivers
Jupiter Sideswipe and Merging Motorcycle Accidents
Head-on Collisions in Jupiter with Motorcycles
Road Rage Motorcycle Accidents in Jupiter
Motorcycle Accidents in Jupiter with Lyft Drivers
Jupiter Left Turn Motorcycle Accidents
Jupiter Motorcycle Accidents with Uber Drivers
Motorcycle Pedestrian Injury Accidents in Jupiter
Jupiter T-bone Motorcycle Accidents
Rollover Motorcycle Accidents in Jupiter
Jupiter Motorcycle Accident Attorneys
No doubt, getting injured in a motorcycle accident in Jupiter or anywhere else in Palm Beach County puts you in need of the best Palm Beach motorcycle injury attorney you can identify. Injuries sustained in these types of accidents are usually serious and can even be permanent. This will have a major impact on your life, from you personally, to your family and friends. If you cannot work as result of the injury, costly medical bills will pile up and your family will be left with the need to support themselves now, as well as you. That is why you need to ensure you receive the compensation that is rightfully yours.
We have helped motorcycle accident victims in Florida since 1963 and have seen many people who tried to do it by themselves. But most often it turned out to be an exercise in futility. Insurance companies deal with unrepresented people every day and know how to take advantage of them.
If you want to get the fair compensation for your motorcycle injury-related harms and losses that you deserve, call the Jupiter motorcycle accident attorneys at Wolfson & Leon for assistance. Call us at (305) 285-1115. Our consultations are free. We handle cases on a contingency basis, so you pay nothing unless we recover for you.