Homestead Motorcycle Accident Attorney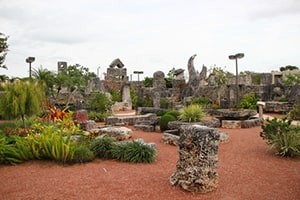 Being injured in a motorcycle accident in Homestead may place you in need of finding the best motorcycle injury attorney in Miami. This is not something you should handle by yourself. Insurance companies and persons liable for the injuries try to avoid payments, or at least pay the minimum amount. People who try to represent themselves often end up with less money than they deserve. To avoid this possibility if injured in a motorcycle accident in Homestead, call the Homestead motorcycle accident attorneys at Wolfson & Leon for help. We have helped good people who get injured in Homestead get the just compensation insurance companies and liable persons that they deserve. Call us at (305) 285-1115 for your free consultation.
Homestead
Homestead is a delightful place to live and spend time at. It is surrounded by the Everglades National Park on the west and the Biscayne National Park on the east. The city is located near the terminus of the Homestead Extension of Florida's Turnpike. It extends only four miles from north to south and ten miles east to west.
Homestead is known as the Miami agricultural suburb. According to estimates, around 70,000 people live there, which makes for a densely populated city. Over one half of them have reported Spanish as their first language.
There is one exciting tourist attraction in Homestead. It is called Coral Castle and is built by a Latvian American eccentric artist Edward Leedskalnin. It's made of megalithic stones and it doesn't seem so special at first sight, but the legends surrounding it make it interesting. Some of them say that he used reverse magnetism to build it, while others claim that he used supernatural abilities.
Even though a small city in the huge Miami metropolitan area, Homestead has its own newspaper. It is called South Dade News Leader and is published every Friday. It informs the residents about the local issues. There is also a TV show, "Inside Homestead TV" that serves the same purpose.
Homestead Motorcycle Accidents and Injuries
This area may not be as busy and hectic as its neighbor to the north, Miami, motorcycle accidents can happen in Homestead. There is still a large population in this area and seeing as it is the last South Florida stop before the start of the Florida Keys, there are plenty commuters passing through. This can create plenty of hazards for motorcycle riders. If you were injured in a Homestead motorcycle accident, it's likely it has been in one of the following:
Left Turn Motorcycle Accidents in Homestead Miami
Head-on Collisions with Motorcycles in Homestead
Road Rage Motorcycle Accidents in Homestead
Motorcycle Accidents with Uber Drivers in Miami and Homestead
Rear-end Collisions in Homestead with Motorcyclists
Motorcycle Accidents Involving Uber or Lyft Drivers in Homestead and Miami
Wrongful Death Claims Due to Motorcycle Accidents in Homestead
Drunk Driving Motorcycle Accidents in Homestead and Miami
Motorcycle Accidents with Lyft Drivers in Homestead
Rollover Motorcycle Accidents in Homestead Miami
Homestead Miami T-Bone Motorcycle Accidents
Sideswipe and Merging Motorcycle Accidents in Homestead Miami
Homestead Miami Motorcycle Pedestrian Injury Accidents
Miami Motorcycle Accident Attorneys
Recovering damages as the result of motorcycle accidents can be a complex task. Determining liability in traffic accidents is never easy, and in a motorcycle accident, it can be even harder. Remember that insurance companies' goal is to make profits, not pay the damages you deserve. People don't want to pay for damages they've caused either. And you deserve to be compensated for the medical expenses you've had, for the lost earnings you've made while you were dealing with the injuries, for the stress, scarring, and other injury-related expenses.
You will likely need an experienced Miami personal injury attorney to fight for you. The bilingual Homestead motorcycle injury attorneys at Wolfson & Leon are ready to help you. You can call us at (305) 285-1115 for free and confidential consultations. We handle cases on a contingency basis, which means you won't pay any fees unless we recover damages for you.