Homestead Affordable Housing Injury Attorney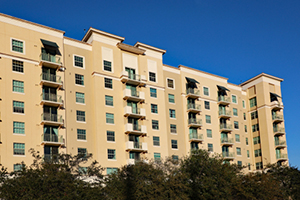 If you or a loved one were injured at a Homestead affordable housing property, then you are strongly advised to speak with the Homestead accident lawyers at Wolfson & Leon. We have assisted injured victims from Homestead and Miami since 1963 and we are here to help you too. Call us now for your free consultation at (305) 285-1115.
Homestead Affordable Housing
Homestead is a city within Miami-Dade County in Florida. It is a suburb area located between two national parks - the Everglades National Park and the Biscayne National Park. The estimated population of Homestead is 68,000 people, some of which live in low-income housing communities. Sun doesn't shine equally for everyone in the Sunshine State, just like at any other place on Earth, so some people have to ask for subsidies to support their monthly rent.
There are affordable housing complexes in Homestead. There are 40 properties with 19,154 housing units. The largest of them include Hidden Grove, Royal Palm Gardens, Colony Lakes, Mirabella, Tuscany Place, Site 330, Site 351, and others. Approximately 60% of the units are filled with tenants, which is a higher percentage compared to other parts of South Florida. Homestead affordable housing communities are served by the Homestead Housing Authority.
Even though Homestead seems like a decent place to live, we assure you that personal injuries occur at Homestead affordable housing complexes regularly. Whatever the reasons that caused you an injury, make sure you talk to an experienced Homestead affordable housing injury attorney before taking any step. It is of utmost importance to identify legally responsible parties properly from the start to save money, time, and nerves.
Homestead Affordable Housing Landlord Liability
If you or your loved ones have suffered a personal injury at an affordable housing object in Homestead, make sure you talk to an experienced Homestead affordable housing accident lawyer to help you recover for your harms and losses, because the landlord could be held liable for them. Landlords owe a duty of reasonable care to tenants and visitors of affordable housing complexes, which in simple words means they have to reasonably do everything they can to prevent events that cause accidents on their premises. When they breach the duty of care due to negligence and it causes an injury, they may be legally responsible. In such cases, landlords can be obliged to pay for all medical and non-medical expenses related to the injury. If you happen to be injured and the landlord is liable, you have the right to claim damages.
Homestead Affordable Housing Accidents
Homestead affordable housing accident lawyers can help you recover damages for personal injuries suffered at affordable housing buildings. They've seen many various accidents causing them, but these are the most common ones:
Homestead affordable housing Lyft car accidents
Homestead affordable housing car accidents
Homestead affordable housing Uber accidents
Homestead affordable housing elevator accidents
Homestead affordable housing trip and fall accidents
Homestead affordable housing motorcycle accidents
Homestead affordable housing shooting victims' rights attorney
Homestead affordable housing parking lot accidents
Homestead affordable housing negligent security injury and wrongful death claims
Homestead affordable housing assault victims' rights attorney
Homestead affordable housing ADA violations causing injuries
Homestead affordable housing slip and fall accidents
Homestead affordable housing crime victim compensation
Homestead affordable housing robbery victims' rights lawyer
Homestead affordable housing sexual assault crime victim lawyer
This is by no means an exhaustive list of affordable housing accidents leading to personal injuries. If you've been injured in any way at affordable housing complex, make sure you consult a lawyer to figure out if the landlord or any other entity is liable in your case.
Homestead Accident Lawyers Helping Affordable Housing Injury Victims
At Wolfson & Leon, our Homestead affordable housing injury attorneys are standing by and they are ready to help you. You owe it to yourself and your family to investigate the circumstances of your injury and to hold the responsible parties accountable. Call us today and we can do this together. Your free consultation awaits you at (305) 285-1115. Don't hesitate – call now.