Florida Keys Restaurant Accident Lawyer
The Florida Keys has plenty of options for dining and enjoying some off the local fresh catches of the day. However, just as any restaurant, they have to ensure the safety of their patrons and work to prevent any hazards that could cause an accident. If you or a family member were injured at a Florida Keys restaurant, then you will probably need to speak with the best Florida Keys personal injury lawyer that you can find. At Wolfson & Leon, our Florida Keys accident attorneys have represented injured victims since 1963 and we are available to provide free consultations even if it is to simply answer your questions after any type of Florida Keys accident. Call us right now at (305) 285-1115 and let us answer your questions.
Florida Keys Restaurant Accidents
People go to restaurants to enjoy meals with their friends and other loved ones. They plan to go out and have fun. They don't plan on going out and having an accident where they get hurt or end up sick because of something that they ate. So many things can go wrong at a restaurant and understanding what your rights are when you go out can be helpful in case something does go wrong when you are out on the town. One of the most common restaurant accidents that takes place according to the CDC is food poisoning. They estimate that around 70 million cases of food poisoning are reported every year, though many cases are left unreported.
There is so many different food poisoning types of infections, but the common ones are:
Salmonella
E. Coli Enteritis
Staphylococcus Aureus
Shigella
But these are only a few of the illnesses that you can get when eating at a restaurant. There are a few reasons as to why these infections occur, such as meat and poultry not being kept at the right temperature, not being cooked long enough, or food that was contaminated by unclean hands.
Food poisoning may be one of the most common injuries that a person can suffer from at a restaurant, but it is not the only kind. There is also a high chance of slipping and falling at the restaurant. Since it is such a fast-paced industry, food and drinks are spilled which can create slipping hazards for both employees and guests. Hot food and beverages can scald you, causing 3rd degree burns. Some people can break their teeth when they eat their food. Choking is another accident that occurs at the restaurants.
If you think that you have a claim against a restaurant for your accident, turn to a reputable Florida Keys accident lawyer. A Florida Keys injury attorney will listen to what happened to you to see if you have a claim against the restaurant. As a Florida Keys accident attorney, we do a thorough investigation into your claim to see if the restaurant was negligent in their duties to keep you safe.
Once the Florida Keys personal injury attorney will evaluate your claim and injury to see what you deserve to be compensated for. Some things that you will be entitled to include medical expenses, dental bills, and pain and suffering because of your injuries. There are a lot of factors that go into making a claim against a restaurant, which can be very complex. If you have been injured at a Florida Keys restaurant, you are already going through an overwhelming and stressful experience. You shouldn't have to worry about the financial repercussions of your injuries as well. That is where a Florida Keys injury attorney can help.
Florida Keys Injury Lawyer Helping Restaurant Accident Victims in the Keys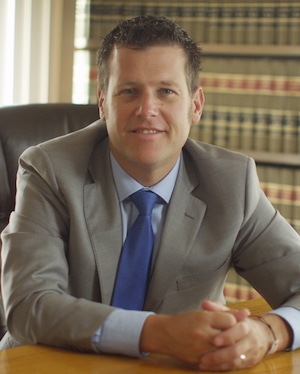 At Wolfson & Leon our Florida Keys accident attorneys are available to answer your questions. Just call us for your consult free of charge at (305) 285-1115. Our bilingual personal injury legal team is standing by and ready to help. We serve all the communities in the Florida Keys including Key West, Stock Island, Marathon, Summerland Key, Tavernier, Islamorada, Plantation Key and Key Largo.