Delray Beach Crime Victim Compensation Lawyer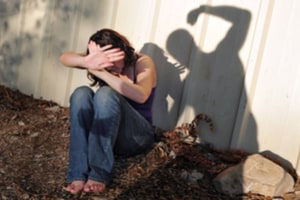 If you happen to be a victim of a criminal accident in Delray Beach, you should find and consult with the best Delray Beach personal injury lawyer you can find. At Wolfson & Leon, our Delray Beach crime victim compensation lawyers are ready, willing and able to help. You can reach us at (855) 982-2067 for your free consultation and if you choose us to represent you we never charge a fee unless we make a recovery for you.
Delray Beach
Delray Beach is well known for its miles-long white sand beach that was made for postcards and by many, considered the best beach in Florida. It is located between Boynton Beach, Boca Raton, and the Atlantic Ocean. It has 67,000 permanent residents and many more tourists who regularly visit for the beaches, nightclubs, bars, restaurants, and shopping malls. Many would not expect it, but Delray Beach is also considered a drug recovery capital of the US due to the numerous rehab facilities.
Delray Beach Crime Victims
Criminal offenses happen in Delray Beach. As with all other dense areas in the US, crimes can be common. If you happen to be injured there due to a criminal attack, you'll may need our Delray Beach injury lawyers to serve you as:
Delray Beach crime victim lawyer for violent crime injuries and deaths at apartments, affordable housing, hotels, motels and other commercial premises
Crime victim lawyer for aggravated assault in Delray Beach caused by inadequate security measures
Delray Beach crime victim lawyer for murder victim survivors
Delray Beach crime victim compensation attorney for robbery victims injured due to negligent security
DUI crimes victim compensation attorney in Delray Beach
Rape and other sexual assault victim rights lawyer in Delray Beach
Child molestation victim compensation lawyer in Delray Beach
Battery victim compensation lawyer in Delray Beach
Keep in mind that even if you've been injured in another type of crime, you may still be eligible to claim damages and obtain a financial recovery. The list of injury-causing crimes is limitless, so your chances to get compensated exist no matter how the assailant has injured you.
Financial Recovery Options for Crime Victims in Delray Beach
Getting injuries due to a criminal offense in Delray Beach may give you the right to get compensated for your harms and losses. Florida laws will set you on a three roads to recovery.
The first road requires waiting for the criminal trial to end. If the assailant is caught, taken to court and convicted, it can be easy to obtain a judgment against him – but most criminals can pay. However, you can turn to the other options.
If the crime has occurred on premises under control of a third party such as a corporation, company or a third person, they might be liable for the injuries as well. Gas stations, banks, shopping malls, ATM's and other commercial entities, have to provide a reasonably safe environment for their guests and invitees. When they breach this duty due to negligent or inadequate security, and it leads to crimes and injuries consequently, they may be liable to pay for the injury-related expenses. If you've been injured due to a crime on someone else's premises, you should investigate the circumstances of your case with your lawyer to make sure that you claim damages from the right person.
The third option involves the Florida Bureau of Victim Compensation. All they ask is proof that you've been injured due to criminal attack in Florida and that you've had expenses due to the injuries. It is an administrative procedure that involves lots of paperwork and can lead to recovery of certain economic damages such as lost wages and medical bills.
As we mentioned above, it is of utmost importance to get help from a Delray Beach crime victim compensation lawyer to go through these procedures. The lawyers at Wolfson & Leon are available to help the good people of Delray Beach who get injured in criminal accidents. Call us at (305) 285-1115 for free consultations. You won't pay fees unless we recover for you.