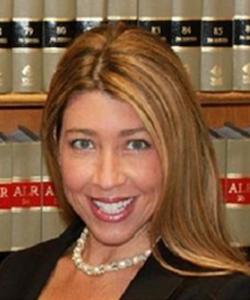 Caroline A. Soret, Esq.
Ms. Soret is a Cuban American who grew up in Miami, Florida. She earned her Bachelor's of Science in Journalism and Communications from the University of Florida in Gainesville in 1996. Following that, in 1999, she graduated cum laude with a Juris Doctorate from the University of Miami School of Law and was admitted to the Florida Bar in the same year. Ms. Soret began her legal career at a Miami-based telecommunications law firm, where she specialized in assisting with the purchase and sale of radio stations and other media entities. During her time in the telecommunications field, she also served as the Editor of Broadcasting and the Law, a monthly telecommunications trade paper. In 2002, she transitioned to a downtown Miami law firm as a litigation attorney, focusing primarily on automobile accident cases. A year later, she joined the country's largest minority-owned law firm, broadening her practice to include premises liability, products liability, high-value automobile accidents, wrongful death, negligent security, and property damage (residential/commercial) cases. In 2011, Ms. Soret co-founded Barton King Soret, P.A. in Coral Gables, Florida, where she took on the role of Managing Partner. At the firm, she represented both Plaintiffs and Defendants in personal injury lawsuits. Alongside her legal practice, she actively contributed to the Miami Beach Bar Association, serving as its Historian and Vice President. In 2014, she transitioned to working in-house as a litigation attorney for GEICO Staff Counsel, successfully representing GEICO and individual clients in numerous jury trials.
Education
J.D., University of Miami School of Law, Coral Gables, FL, 1999
Honors: cum laude, recipient of Dean's Merit Scholar from admission to graduation.
Activities: Prevailing party in Litigation Skills Mock Trial.
B.S., University of Florida, Gainesville, FL, 1996
Bachelor of Science in Journalism and Communications, with Honors
Outside Concentration: Business
Professional & Bar Association Memberships
Florida Bar
Federal Bar, Southern District of Florida
Professional Experience
Wolfson & Leon
GEICO Staff Counsel
Barton King Soret, P.A.
Adorno & Yoss, LLP.
Michael P. Rudd & Associates, P.A.
Leibowitz & Associates, P.A.