Boca Raton Crime Victim Compensation Lawyer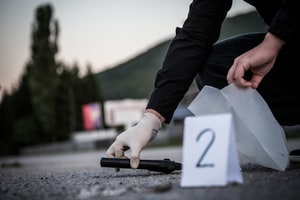 If you and your loved ones have suffered personal injuries due to a criminal act in Boca Raton, call our Boca Raton crime victim compensation lawyers at Wolfson & Leon. We will help you determine if you are eligible for damages recovery. Call us at (305) 285-1115 for free consultations.
Boca Raton
Boca Raton is the southernmost city in Palm Beach County. It is located 43 miles north of Miami. It borders with Delray Beach in the north and Pompano Beach in the south. It is home of over 90,000 people, but unofficially more than 200,000 people live just outside of the municipal border, although they have a Boca Raton postal address.
Boca Raton is one of the wealthiest areas in Florida. The Florida Atlantic University main campus is located there, as well as Office Depot and Cancer Treatments Centers of America headquarters.
Boca Raton Crime Victims
Boca Raton is a wonderful place to live or spend time at, but crimes do occur there. If you've been unfortunate to be injured due to a criminal offense there, you may need our lawyers to serve you as:
Crime victim lawyer for murder victim survivors in Boca Raton
Boca Raton child molestation victim compensation lawyer
Rape and other sexual assault victim rights lawyer in Boca Raton
Boca Raton battery victim compensation lawyer
Boca Raton crime victim compensation attorney for robbery victims injured due to negligent security
Crime victim lawyer for aggravated assault in Boca Raton caused by inadequate security measures
Boca Raton DUI crimes victim compensation attorney
Boca Raton crime victim lawyer for violent crime injuries and deaths at apartments, affordable housing, hotels, motels and other commercial premises.
Needless to say, these are just few of the crimes that could cause serious injuries or death in Boca Raton. If you happen to be injured in another type of crime and you wonder if you still qualify for compensation, don't hesitate to call our Boca Raton injury lawyers. We provide free consultations so there is no risk to call for the information that you need.
Compensation Options for Boca Raton Crime Victims
Florida laws allow crime victims to choose from several options to get compensated for their harms and losses due to a criminal attack. When you and your lawyer investigate the circumstances of your case, you might be able to take one of the three paths to recovery.
One of them leads through the criminal trial that will get the offender proven guilty and convicted. Once that happens, you may recover damages if he has enough funds to pay you out. This is the most straightforward opportunity for recovery, but is not the most desirable one, since it can take a long time, the assailant may never be caught, and he may not have funds to pay for the damages. In fact, most criminals fail to pay for the damages they cause. In that case, you might want to turn to the other options.
If the crime has occurred on premises controlled by a third person or party, they may be liable for the injuries and damages. These parties could be convenience stores, gas stations, bars, nightclubs, or other places that owe visitors a duty of care. They must take all the reasonable measures for preventing all the foreseeable crimes on their premises. When they breach this duty due to negligent security, and that leads to crimes and injuries, they may be legally responsible to pay for the damages.
Finally, you can apply for compensation from the Florida Bureau of Victims Compensation. So long as you prove that you have sustained injuries due to a criminal attack in Florida, you may qualify for some compensation. You just need to make sure that you have all the necessary documentation to prove that.
Damage recovery and compensation in Boca Raton can be a challenging task for people trying to represent themselves. No one will pay you for harms and losses willingly. Our Boca Raton crime victim compensation attorneys and wrongful death lawyers at Wolfson & Leon are available for help. Call us at (855) 982-2067 for a free consultation or make an appointment in our West Palm Beach office. You don't pay any fees until and unless we recover for you.