Allapattah Wrongful Death Lawyer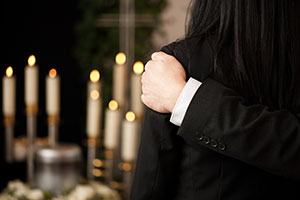 Crime rates and motor vehicle accidents happen way too often in Allapattah. Crime rates are 39% higher than the Miami average. The car accident rates have seen a record high in the last three years. Maybe you thought that roads are becoming safer with the new technologies available to drivers, but they remain reckless as usual. If a person close to you has lost his or her life in an accident like this, make sure you contact a Miami personal injury lawyer to help you recover financially. Nothing can turn back time, but this is the one way to get justice and hold the person who caused the death responsible.
We have helped clients pursue and obtain compensation due to wrongful deaths in Allapattah and Miami since 1963, and we are willing to serve you with all our experience. Call us today for free consultations at (305) 285-1115. Tell us about the tragedy in your family and our Allapattah wrongful death lawyers will do their best to answer all your initial questions. We will present you with all the options available to you. In case you decide to hire us to represent you, have in mind that here at Wolfson & Leon, we handle cases on a contingency basis, which means that we don't ask for fees unless we recover for you.
Allapattah Accidents Leading to Wrongful Deaths
Having in mind the statistics we mentioned, it comes as no surprise that wrongful deaths occur in Allapattah. In these types of cases we serve our clients as:
Allapattah armed robbery wrongful death attorney
Allapattah apartment shooting wrongful death lawyers
Allapattah wrongful death premises liability law firm in Miami
Allapattah negligent security wrongful death attorney
Allapattah violent crime wrongful death lawyer
Allapattah product defect wrongful death lawyer
Medical malpractice wrongful death attorney in Allapattah
Allapattah slip and fall accident wrongful death lawyer
Allapattah parking lot shootings wrongful death attorney
When it comes to traffic accidents, the Allapattah auto accident lawyers at Wolfson & Leon have assisted clients as:
Allapattah pedestrian wrongful death accident lawyer
Left-turn wrongful death accident lawyer in Allapattah
Allapattah wrongful death car accident attorney
Allapattah DUI wrongful death lawyer
Allapattah wrongful death head-on collision lawyer
Wrongful death bicycle accident lawyer in Allapattah
Allapattah rollover wrongful death accident attorney
Drunk driving wrongful death accident lattorney in Allapattah
Allapattah wrongful death motorcycle accident attorney
T-bone wrongful death accident lawyer in Allapattah
Wrongful death Uber driver accident lawyer in Allapattah
Allapattah wrongful death Lyft accident attorney
Allapattah truck wrongful death accident attorney
Have you lost a loved one due to another type of accident? You and your family may be eligible for compensation. It is difficult losing a loved one. You just want the pain to go away. You want to forget it ever happened. Eventually you may reach the point of wondering exactly what happened. Could that wrongful death have been prevented? Is someone responsible? Should some company or corporation be held to account? That is why you should speak with a Miami wrongful death lawyer and learn about the possibilities for justice and possible compensation. Just call us at (305) 285-1115 for free consultations, and we will explain your options.
Allapattah Wrongful Death Lawyers
Allapattah is a Miami neighborhood divided between the City of Miami and the Miami metropolitan area. It's the area between I-95 on the east, Northwest 27th Avenue on the west, Dolphin Expressway on the south, and the Airport Expressway to the north. The neighborhood has a total population of 55,000 residents. Only 30% of them were born in Florida, while 33% have English as a second language. Allapattah has significant Dominican community.
If you have lost a close one due to wrongful death due to any type of accident in Allapattah, call our Allapattah wrongful accident lawyers at Wolfson & Leon for free consultations at (305) 285-1115. If you are confused about some questions, let us clarify it for you. We don't ask for fees until we recover compensation for our clients.