Allapattah Crime Victim Lawyer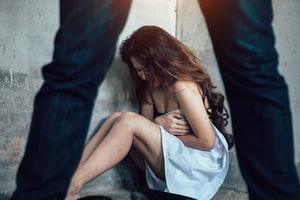 Allapattah is a neighborhood divided between the city of Miami and the Miami metropolitan area and, as with any other Florida neighborhood, it is not immune to crimes. If you or your loved ones have become crime victims in a criminal action that occurred in Allapattah, call our Allapattah crime victim lawyers at Wolfson & Leon to help you determine if you are entitled to recover damages. Call us at (305) 285-1115. Our consultations are free. We don't ask for any fees unless we recover for you.
Allapattah
The name Allapattah comes from the language of the Seminole Native Americans which, quite typical for Florida, means alligator. Nowadays, it's a melting pot of many cultures from North, Central and South America. Allapattah has become a permanent home for many refugees who escaped armed conflicts in Central American countries, such as Nicaraguans, Cubans, Hondurans, Haitians, and Dominican Americans. Spanish-speaking residents are dominant in the neighborhood with 72% of the population.
Allapattah Crime Victims
Our Allapattah crime victim lawyers have represented victims and survivors of crimes that resulted in death or serious injuries. They have seen various criminal accidents and incidents that lead to personal injuries of the victims or their loved ones. If you are one of the victims, chances are that you've suffered in some of these accidents:
Allapattah crime victim compensation for robbery victims
Allapattah crime victim lawyer for murder victims and survivors
Crime victim compensation for victims of rape and other sexual assaults in Allapattah
Child molestation victim compensation lawyer in Allapattah
Battery compensation lawyer in Allapattah
Allapattah DUI crime victim compensation lawyer
Allapattah crime victim lawyer for damages arising from an aggravated assault
Allapattah crime victim lawyer for burglary losses and injuries
Allapattah criminal victim compensation attorney for injuries caused by inadequate security
Allapattah crime victim compensation lawyer for injuries or death resulting from negligent security
Have in mind that this is not an exhaustive list of criminal acts that could get you injured. If you've suffered in a different event, you could still be eligible for damages recovery.
Financial Recovery Options for Crime Victim Injuries in Allapattah
When it comes to personal injuries suffered because of criminal assaults in Allapattah, there are several avenues to damages recovery. First and foremost, the criminal offender is liable for your injuries. Once he is convicted of the crimes, you'll have a clear road for damages recovery from him or her. The problem is most criminals do not have assets or money. The second option involves the Florida Bureau of Victim Compensation. If your case meets certain requirements set by laws, you may get compensated even before the offender is convicted. The third option arises from the Florida premises liability and negligence laws. Accordingly, the person who controls or manages certain premises owes invitees a duty of care. That means an obligation to provide a reasonably safe environment for them, and if a breach of this duty leads to a criminal attack on the premises and consequently personal injuries, you may recover damages from that person or corporation.
It's important to note that you don't have to be the one who is injured to claim damages recovery. Murder survivors can claim damages as well. Family members suffer immense pain for the death of someone close to them, and family members often lose financial support of the deceased person. Wolfson & Leon has pursued financial recovery for survivors of wrongful death since 1963 and they are ready to help you too.
Waiting for the offender's conviction by the court can clear the path to damages recovery, but it takes too long. If you want to recover sooner for the injury-related expenses you already have, it's better to choose either of the other two options, if applicable. It can be challenging, though, to get compensated by someone who hasn't committed the crime. In our own experience, they wouldn't admit their responsibility instead they would try to deflect your attempts to recover from them. That's why it may be necessary to hire an Allapattah crime victim lawyer to deal with this for you in the best possible way. Call the Allapattah crime victim injury lawyers at Wolfson & Leon at (305) 285-1115 and let us help you recover the damages and the justice that you deserve.