Hialeah Elevator and Escalator Accident Lawyer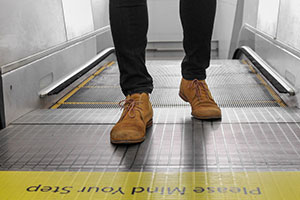 If you or a loved one have been injured in an elevator or escalator accident in Hialeah, you should know that you are not alone. Did you know that more than 17,000 people annually in the United States are in your situation?
Elevator and escalator accidents are more common than most people think, and when they happen, you will want to speak with the best Miami personal injury lawyer for assistance. This is not something that you should do alone. Insurance companies know how to take advantage of people who try to represent themselves, but their lack of legal knowledge and negotiating skills can eventually hurt their chances to get fair compensation. That's why you should call (305) 285-1115 and reach our Hialeah elevator and escalator accident lawyers at Wolfson & Leon now. We will listen to you carefully, investigate your case and work to get you the compensation that you deserve. Our consultations are free.
Hialeah Elevator and Escalator Accidents
Hialeah is a city in Miami metropolitan area with estimated population of 237,000 residents. It borders with Westview, Hialeah Gardens, Medley, Miami Springs, Miami Lakes, Opa-Locka, and many Miami-Dade unincorporated communities. It is the home of the Hialeah Park Racing and Casino, one of the most prominent casinos in South Florida. It also abounds with many other facilities such as casinos, hotels, malls, retail stores, and other facilities that use elevators and escalators to make movement easier. However, they also cause accident and injuries. The most common of them include:
Injuries sustained during embarking or disembarking of the escalator
Missing portions of track resulting in injuries or death
Having clothes or shoes entrapped by the escalator, causing falls and injuries
Escalator accidents caused by poorly maintained escalators
Escalator accidents caused by missing steps
Too much space between steps and walls leading to injuries
Door of elevator opening earlier than needed, exposing riders at risk
Elevator being stuck between floors
Malfunctions of control and wiring
Sudden drop of the elevator car
The injuries caused by these accidents range from bruises to serious ones such as brain injuries, broken bones, neck injuries, scars, and others. If you happen to be injured in an escalator or elevator accident, you may have the right to get compensated for your medical bills, medical devices bills, medication bills, pain and suffering and loss of earnings depending on the circumstances of your case.
Before claiming damages recovery, it is essential to determine from whom you should do so. According to Florida premises liability laws, it is likely the establishment operating with the elevator or escalator. They owe visitors a duty of reasonable care, which means that they must take all the reasonable steps for preventing accidents from happening. When they breach this duty due to negligence by improperly maintained escalators and elevators, that may lead to accident. They can be liable for the injuries and deaths caused by those accidents.
Hialeah Elevator and Escalator Accident Lawyers
An injury that is sustained, whether minor or severe, can affect your life in many ways that may not be known at first. Since no one plans to suffer an injury or be involved in an accident, it is hard to have proper foresight of what is to come. Injuries take time to heal, some longer than others and even worse, could have permanent effects. You could possibly lose your ability to work, earn wages and ultimately not be able to support yourself or your family. Our team of experienced personal injury lawyers can help you understand your available options and help you through this tough process.
Keep in mind that no one is eager to pay you fair compensation for your damages, harms and losses. You'll have to prove that the accident was caused by the defendant's negligence and that your damages require compensation. Call our Hialeah elevator and escalator accident attorneys for free consultations now at (305) 285-1115. We won't ask for fees until we recover for you.