What to Do After Your Plantation Accident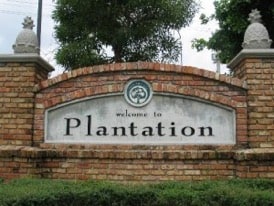 Plantation Injury and Accident Attorneys
Were you injured in Plantation through no fault of your own? How can you hold the responsible party accountable? The Plantation personal injury lawyers of the Wolfson Law Firm can help. Our lawyers have assisted victims of negligence in South Florida since 1963 and they are here to help you too.
Our Plantation injury and accident lawyers are here to provide you with the complete personal injury legal representation that you need to take the next step. Our Plantation accident attorneys are available by Skype, phone, or text. We are also able to visit you whenever and wherever it is most convenient. You can have an appointment at our office in Fort Lauderdale, in our Miami or West Palm Beach offices. If you would like our help, just call us right now at (954) 289-5954 for your free consultation.
Our South Florida accident lawyers strive to provide every one of our clients with the professional, responsive and aggressive legal representation that they rightfully expect. All personal injury clients are represented under a contingency fee agreement as provided by Florida law and Florida Bar Rules. In a personal injury contingency fee contract, you never owe attorney fees unless a financial recovery is made for you.
Plantation Accident and Personal Injury Lawyers
The Wolfson Law Firm is available to represent all Plantation negligence victims who were seriously injured and affected in:
Advice from a Plantation Accident Lawyer
Our Plantation personal injury lawyers believe in empowering all clients to fully appreciate and understand the hazardous and tragic scenarios they may endure including:
Plantation Wrongful Death Lawyers and Personal Injury Attorneys
After your Plantation accident, feel free to call us at (954) 289-5954 for a no obligation consultation. All our client consultations are confidential. Get the answers you need. Remember, you owe it to yourself to get the information you need to make the right decision. You should pursue the justice you deserve. Never be another silent victim of someone's negligent actions and behavior.
Our Plantation personal injury attorneys serve all the South Florida communities and neighborhoods including Lighthouse Point, Miramar, Rio Vista, Wilton Manors, Dania Beach, Coral Springs, Plantation, Parkland Pembroke Pines, Hallandale Beach, Southwest Ranches, Hollywood, Lauderhill, Weston, Pompano and Lauderdale-by-the-Sea.