Naples Car Accident Lawyer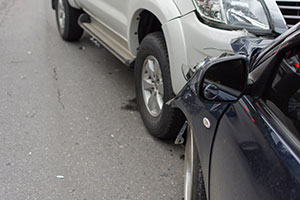 Florida roads can be lethal and Naples, Florida, is not an exception. Even though the fatal crash rate of Naples is lower as compared to other Florida cities, our Naples car accident attorneys at the Wolfson Law Firm understand the impact that an auto accident can have on injured victim.
If you were seriously injured in a Naples car accident, then you should talk to the best Naples car accident attorney you can call. You may be offered some modest compensation settlement proposal by the insurance company of the liable person, but you shouldn't accept that before talking to a Naples personal injury lawyer. Most often, that package doesn't cover all your accident-related costs and expenses, and you may end up with less than you deserve.
If you need help with this, our Naples car accident lawyers at the Wolfson Law Firm are available for free consultations with you at 239-777-9954. Call us and let's talk about your case. You present us with the facts, and we will present you the options available to you. All that is free of charge. We never ask for fees until we recover damages for our clients.
Naples Car Accidents
Naples is a small city in Collier County in Southwest Florida. 21,000 people are living there. Most of them speak English as a first language. Naples is located on the Gulf Coast, south of Pelican Bay. It also borders with East Naples on the east, but there is no other incorporated community on its borders. Tamiami Trail (US 41) cuts the city on two halves from north to south, connecting it with Fort Myers and Cape Coral on north and Miami on the east. Aside from Tamiami Trail, there are other roads and streets where many Naples car accidents happen, such as Central Avenue, Gulf Shore Boulevard, Goodlette Frank Road, and others.
When our Naples car accident lawyers work on a car accident case in Naples, first we investigate all the important facts. If we think that you have no chances to recover financially, we will let you know free of charge. That is important because you should not waste your time on a case that will never produce the results you expect. But, if we find fault on the other driver and that you are entitled to be compensated, we will build a strong case for you and propose a settlement package to the insurance company. If they accept the package, it would be the fastest way for you to recover financially from the accident. But if they don't or employ delaying tactics, we will file a lawsuit, go to trial and appeal if needed. Throughout the process, our Naples personal injury attorneys will stand by your side until we have ultimately resolved your case.
At the Wolfson Law Firm, our Naples accident lawyers can serve you as:
Drunk Driving Car Accident Lawyer in Naples
Naples Uber Driver Car Accident Attorney
Rollover Car Accident Lawyer in Naples
Naples Lyft Driver Accident Attorney
Naples Rear-end Car Collision Lawyer
Sideswipe and Merging Car Accident Attorney in Naples
Attorney for Naples Auto Accidents Involving Uber or Lyft Drivers
Pedestrian Car Accident Lawyer in Naples
Left Turn Car Accident Attorney in Naples
Naples T-bone Car Accident Lawyer
Head-on Collision Injury Lawyer in Naples
Naples Car Accident Wrongful Death Attorney
Naples Motorcyclists Accident Lawyer
Naples Road Rage Car Accident Attorney
Naples Bridges Car Accident Lawyer
No matter how you were injured, it always makes sense to speak with a Naples personal injury attorney. If there is a chance that someone is responsible for your injuries and damages, then you owe it to yourself to pursue a claim and hold that person accountable.
Naples Car Accident Lawyers
Call the Naples car accident lawyers at the Wolfson Law Firm for free consultations at 239-777-9954. We handle cases on a contingency basis, which means that you won't pay fees until we recover for you. The Wolfson Law Firm serves the communities of Collier County including but not limited to Naples Manor, Naples, Orangetree, Golden Gate, Ave Maria, Pine Ridge, Everglades City, Lely Resort, Chokoloskee, Goodland, Island Walk, Vineyards, Immokalee, Pelican Bay, East Naples, Ochopee, Naples Park, Verona Walk, Lely, Plantation Island, North Naples and Marco Island.