Esurance Accident Lawyer for Victims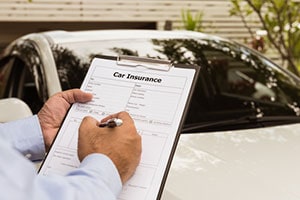 Walking down the street in South Florida can be dangerous. Cars speeding around corners, failing to stop at stop-signs, or running red lights can easily hit pedestrians that are walking on sidewalks or crossing the street. When a car hits a pedestrian, the injuries can be severe, even fatal. Pedestrians do not have the protection of a car around them – when they get hit, it's serious.
If you or a loved one has been hit by a car while walking down or crossing the street, you may be working with the driver's insurance company to get compensation for your medical bills or continuing care. Serious injuries can prevent you from going to work, creating financial hardship. While you may be working tirelessly to resolve your case, if Esurance is involved in your claim, chance are they aren't.
Esurance and other big auto insurance companies are known for dragging out and denying claims. As a pedestrian, your injuries may be severe, requiring frequent doctor's appointments and weeks of physical rehabilitation. When auto insurance companies are not responsive to you, it can cause significant financial stress. It may interfere with the care that you receive. Action needs to be taken as quickly as possible to help you recover from your injuries. If Esurance is the carrier that the driver who hits you has, you need to contact the Esurance accident attorneys at Wolfson & Leon. They will work to grab the attention of Esurance, negotiate on your behalf, and can represent you if the case goes to trial. For your free consultation, call the car accident lawyers at Wolfson & Leon today at (305) 285-1115.
Who is Esurance?
Esurance is a popular online auto insurance provider. It was founded back in 1999 and is currently a subsidiary of All-State. They are one of the first insurance companies to offer quotes and coverage online. By selling policies online or over the phone, Esurance keeps its costs down. They have over 500,000 customers in 30 states. Esurance currently features celebrity Dennis Quaid as their spokesperson and has run several promotions over the year to gain new customers.
Miami Esurance Accident Attorney
Our Miami auto accident attorneys have represented injured victims for over 55 years. Our personal injury attorneys handle many types of auto accident claims, which include;
Wrongful death accidents involving Esurance insurance
Lane merge car crash cause by Esurance driver
Esurance insured-driver hits pedestrian in Miami
Failure to yield automobile accidents involving Esurance insurance in Miami
Head-on collision lawsuits in Miami involving Esurance insurance
I-95 Express lane accident case with Esurance insurance in Miami
Impaired driver accident in Miami involving Esurance insureds
Distracted driving accident lawsuits against Esurance insureds in Miami
Sideswipe and merging car accidents in Miami with Esurance insurance
Lyft car crash claim with Esurance Insurance involved
Miami construction zone automobile crash caused by Esurance insureds
Truck accidents in Miami with Esurance insurance involvement
Miami motorcycle accidents involving Esurance insurance
Car accident injuries caused by Esurance insureds in Miami
T-Bone car accidents and Injuries in Miami involving Esurance
Injured by an Esurance driver in Miami
Miami left turn accidents caused by Esurance insureds
Failure to stop car crash involving Esurance insurance in Miami
Miami wrong-way collision lawsuits involving Esurance insurance
I-95 Express lane accident case with Esurance insurance in Miami
Miami rollover accidents against Esurance insurance in Miami
Uber car accident case involving Esurance insurance
Miami road rage car crash involving Esurance
I-95 Accident injury lawsuit in Miami with Esurance
Miami car accident negligence lawsuits and claims involving Esurance insurance
Personal injury protection claims and lawsuits against Esurance insurance in Miami
Rear-end Car Accidents involving Esurance insurance in Miami
Failure to look lane change and sideswipe car accidents in Miami involving Esurance insurance
Car Accident Lawyer in Miami
Wolfson & Leon serves accident victims who have been injured in automobile crashes. We work tirelessly to defend your rights against big insurance companies and their lawyers. If you've been injured and are struggling to pay your medical bills, speak to the Esurance accident attorneys at Wolfson & Leon. Seek the right help to settle your case. Contact us today for a free evaluation of your claim at (305) 285-1115. We have offices in Miami, Fort Myers, West Palm Beach and Fort Lauderdale where we are happy to meet with you whenever it is convenient for you and your loved ones.
FAQ
What are some typical car crashes involving drivers with Esurance automobile insurance?
Car accidents can be random – you could be hit in the front, side, or on the rear of your vehicle. You may be waiting at a stop sign when the driver behind you smashes into the back of your car. Perhaps you are driving through an intersection when a vehicle making a left-hand turn hits you. Speeding or inattentive drivers may be unable to stop and can hit your car. Even something as simple as backing out of a driveway may result in a crash if the driver hits another vehicle traveling behind them. Drivers who fail to check blind spots, make erratic lane changes and run red lights make the roadways dangerous for cars, bicycles, motorcyclists, and pedestrians. If you hit by a driver that has automobile accident coverage through Esurance, it is a good idea to talk through your accident with a personal injury lawyer.
Should I call a personal injury attorney if the driver who hit me has Esurance coverage?
When your injuries are severe, it's a good idea to speak to a personal injury car accident lawyer. Many times, accident victims feel pressured by the insurance company to settle. Injured people may be in desperate need of money because they can't work and believe they have no choice. They may be watching their medical bills stack up with no end in sight. When you have been seriously hurt, and Esurance accident lawyer can evaluate your situation. They work on your behalf, negotiating a settlement, and defending your rights. But if you don't seek legal help when you've been hurt, you run the risk of not getting a substantial enough settlement to pay for your expenses.
How do I find the best Esurance car accident attorney in Miami?
When your medical bills are piling up, and you can't work because you were hurt in a car accident, finding the best Esurance car accident lawyer to defend your interests is critical. You need a personal injury attorney that you are confident will represent your best interests and that you trust to negotiate your settlement. After all, your health and livelihood depend on it. Take the time to seek out qualified personal injury lawyers who are experienced with automobile accident cases. Learn what your rights are and ask about what you can expect. Choose an attorney that is willing to answer your questions and take your phone calls. While you may have to invest time to find the best attorney for your situation, it will be worth it when you can pay for your medical treatment and get your life back on track.