What You Should Do After Your South Miami Accident
South Miami Accident and Injury Lawyers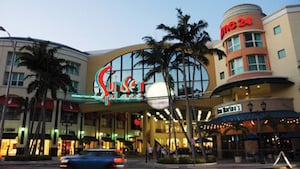 If you live in South Miami and were injured in some type of accident, you should speak to a South Miami personal injury lawyer. If you were hurt in South Miami, then you should consult with a South Miami injury attorney. There is no reason to assume that your injury is your fault. It is better to get the facts and the advice of a professional. You should never be a silent victim.
If you were hurt due to the negligence or intentional acts of another person, company or corporation, then you owe it to yourself and your family to get the answers you need. Just call the South Miami injury attorneys at Wolfson & Leon for your free and confidential consultation. You can call us right now at (305) 285-1115 or come to our personal injury law office located minutes from South Miami at 3399 SW Third Avenue, Miami, FL 33145.
The City of South Miami Florida
South Miami is a small city located just south of Downtown Miami and Coral Gables. While more than 55% of the city is residential, there is a large and vibrant economy that is primarily situated around Dixie Highway and Sunset Drive. The main hub of economic activity is The Shops at Sunset Place.
The population of South Miami is estimated at more than 12,000 residents. The surrounding communities of South Miami include: Glenvar Heights; Coral Gables; Pinecrest; Coral Terrace; and unincorporated Miami-Dade County. The zip codes for South Miami include: 33143 and 33155. The form of government for South Miami is a city manager and commission.
South Miami Injury Attorneys
Our accident lawyers assist the good people of South Miami who experienced serious injuries as the result of negligent and intentional actions of others. The South Miami personal injury lawyers at Wolfson & Leon have helped the people of South Florida after serious accidents since 1963.
Our lawyers have more than 55 years of combined experience in handling personal injury cases. We encourage you to review our qualifications and our recent case results. You should be completely comfortable in your choice of the South Miami personal injury lawyer who will represent you and your family during the difficult times following a serious accident or incident.
Wolfson & Leon helps South Miami personal injury victims who were damaged as the result of:
Our South Miami personal injury lawyers help clients and their families understand what happened in their accident but what legal issues they may face in the future such as:
South Miami Car Accident Lawyers
The South Miami Wrongful Death and Personal Injury Lawyers at Wolfson & Leon also help the residents and families South Miami impacted by serious vehicle and automobile related injuries and deaths in:
Our South Miami car accident lawyers aggressively represent and guide accident injury victims and their loved ones as to the issues that come up in car accidents such as:
South Miami Wrongful Death Attorneys and Injury Lawyers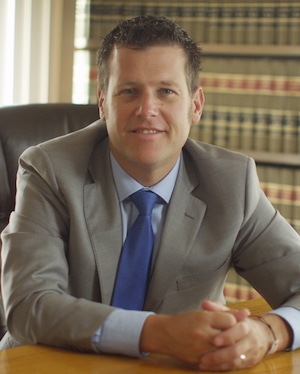 If your family member was killed in a horrific accident, the South Miami wrongful death attorneys of Wolfson & Leon can help you and your loved ones. Our South Miami injury lawyers can also assist you if you were injured in any type of accident that was caused by another person or corporation.
Our South Miami personal injury attorneys work on a contingency fee. What that means is that you only pay a fee unless if we make a monetary recovery for you. Wolfson & Leon has a bilingual personal injury team and our Managing Attorney Jonah Wolfson is a bilingual South Miami wrongful death attorney and personal injury lawyer. Just call us at (305) 285-1115 for your confidential and free consultation.
Our South Miami injury and accident attorneys represent the people of South Miami and the surrounding neighborhoods of Coconut Grove, Princeton, Ludlam, The Roads, Shenandoah, Coral Gables, Homestead, Kendall, South Miami Heights, Kendale Lakes, Olympia Heights, Cutler and Gables-by-the-Sea.