What You Should Do After Your Kendale Lakes Injury Accident
Kendale Lakes Accident and Injury Lawyers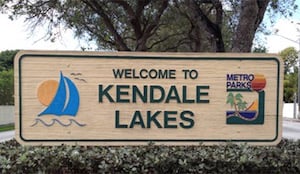 The Kendale Lakes personal injury lawyers at Wolfson & Leon in Miami have been helping people since 1963. We know what to do if you were injured in Kendale Lakes. Our Miami personal injury lawyers can represent you against the responsible people or corporations. We will aggressively represent you and your family in pursuit of full, fair and complete compensation. Our Kendale Lakes injury attorneys in Miami will work vigorously to hold the responsible parties accountable for your harms and losses. Call today for your free consultation at (305) 285-1115.
Kendal Lakes in Miami-Dade County
Kendale Lakes is Miami suburb located in southwest Miami Dade County. In the 1980's it was a bedroom community in the classic suburban design. To this day, it remains a very pleasant and populated suburban community now populated with large national chain stores on the major roads. It is surrounded by West Kendall and Kendall.
A rather small area, its population as of 2010 Kendale Lakes counted 92% of its estimated 56,000 population being white or Caucasian including Hispanics. As of 2000, Kendale Lakes had the 13th highest percentage of population of Cuban residents in the United States. In that same year, those who spoke Spanish as a first language constituted over 82% of the population.
Kendale Lakes Injuries and Accidents
The Kendale Lakes Wrongful Death Lawyers and Personal Injury Attorneys at Wolfson & Leon are available for full legal representation of the folks in Kendale Lakes who were severely affected by vehicle deaths and debilitating personal harms including:
Kendale Lakes Auto Accident Information by Miami Personal Injury Lawyers
Our Kendale Lakes car accident attorneys inform the good people of Kendale Lakes and Florida on various types of accidents, incidents and wrongful actions including:
Kendale Lakes Injury Attorneys and Accident Lawyers
The Miami personal injury lawyers who serve the families of Kendale Lakes are able to help you and your loved ones. Call us at (305) 285-1115 for your confidential consultation. Our Miami injury attorneys are here to counsel and advise the folks of Kendale Lakes who have lost family or were harmed due to:
Free Information for Kendale Lakes by Miami Personal Injury Lawyers
Our Kendale Lakes injury and accident lawyers provide guidance for clients and the people of Kendale Lakes on potential legal matters that come up in daily life including:
Kendale Lakes Wrongful Death Lawyers and Injury Attorneys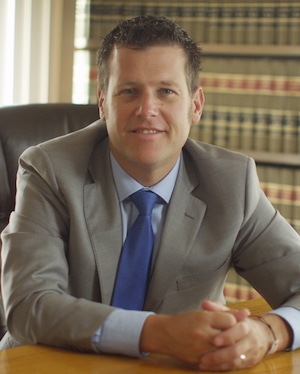 If a family member was tragically lost in some type of accident, the
Kendale Lakes wrongful death lawyers
at Wolfson & Leon can guide and counsel you. Our
Kendale Lakes accident attorneys
offer you representation if you were severely damaged due of the actions of another person, company or corporations. Just call us at
(305) 285-1115
today so we can get to work for you.
Wolfson & Leon offers bilingual consultations with our Managing Attorney Jonah Wolfson and his personal injury team. He is a life-long resident of Miami-Dade County and former City Commissioner of Miami Beach. Jonah is a bilingual personal injury attorney and wrongful death attorney in Miami who serves Kendale Lakes.
Our Miami personal injury lawyers serve the residents of Kendale Lakes as well as the surrounding communities of Kendall, Dadeland, The Hammocks, The Crossings, South Miami, Goulds, Westchester, West Kendall, Florida City, Homestead, Cutler Bay, Calusa Country Club, Richmond Heights and Sunset.