What to Do After Your Miami Injury Accident
Miami Injury and Accident Lawyers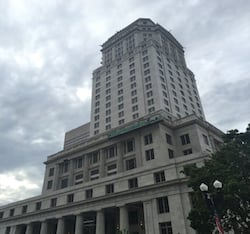 People get hurt in all kinds of accidents in Miami and all over South Florida. The Miami personal injury attorneys and lawyers at Wolfson & Leon have represented personal injury victims in Miami since 1963 in all types of negligence cases. Our injury and accident lawyers in Miami also provide valuable advice for clients and the general public on what to do after a Miami accident and injury. We also let people know what to expect following their injury in Miami.
Miami Car Accident and Injury Attorneys
The Miami Wrongful Death and Personal Injury Lawyers at Wolfson & Leon represent individuals and families affected by vehicle and auto related injuries and deaths in:
Our Miami car accident attorneys and lawyers advise personal injury victims and their families on what to do after accidents and what they can expect such as:
It is important for the attorney-client relationship to have clear communication and trust. That is why our Miami personal injury lawyers take a holistic approach in our representation of our personal injury and wrongful death clients. We will advise our clients and families of what to expect and educate them for whatever may come in the future.
Miami Accident Injury Lawyers
Our personal injury lawyers in Miami represent people injured in all types of negligence cases. If you were injured due to the negligence or intentional act of another, you should discuss your case with a Miami personal injury lawyer. You don't need to be a silent victim. At the very least, get the answers you need to determine if there is an at-fault party who may be responsible for your medical bills, lost wages, pain, harm, losses and suffering. You owe it to yourself and to your family.
Wolfson & Leon assist personal injury victims who were hurt in:
As part of our service to all clients, our Miami personal injury lawyers work to educate and inform clients and their families on the issues that might affect them in the future including: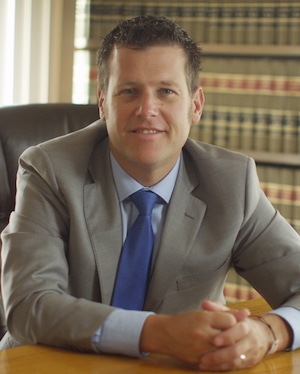 Miami Wrongful Death Attorneys and Personal Injury Lawyers
If you have lost a family member who was killed suddenly in an accident, the
Miami wrongful death lawyers
at Wolfson & Leon can help you and your family. Our
Miami personal injury attorneys
can help you if you were hurt due to the negligence or intentional acts of another. We do not charge any fees unless we make a recovery for you. We offer a bilingual personal injury team and our Managing Attorney
Jonah Wolfson
is a
bilingual wrongful death lawyer and personal injury attorney in Miami
. Just contact us at (305) 285-1115 for your free and confidential consultation. Get the ans wers you need and the justice that you and your family deserve.