Palmetto Bay Car Accident Lawyer in Miami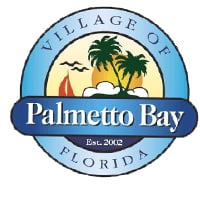 If you live or work in Palmetto Bay and were injured in a car accident, then you can call the Palmetto Bay car accident lawyers at Wolfson & Leon. Our Miami personal injury lawyers can answer your questions and advise you of your options. That way you can make a fully informed decision of what to do. There is never a reason to be a silent victim of another person or company's negligence. Just call (305) 285-1115 for your free consultation.
At Wolfson & Leon in Miami, our Miami car accident attorneys have represented people from Palmetto Bay and throughout South Florida for serious car accident cases since 1963. Our Miami personal injury lawyers, collectively, possess more than 80 years of experience in the representation and guidance of injury victims putting their lives back in place. We can help your family and you as well. All you have to do is call us for your confidential consultation at (305) 285-1115 and let's review the facts of your Palmetto Bay car accident and injury.
Palmetto Bay
Palmetto Bay is a Miami incorporated village in Miami-Dade County, Florida. The village was incorporated on September 10, 2002, taking the territory held by the Cutler and East Perrine census-designated places. It is located in the southeast section of Miami-Dade County.
In August 1992, the Palmetto Bay was extremely affected by the historic Hurricane Andrew. Most of the area, businesses and homes were destroyed. Since then, Palmetto Bay has been rebuilding slowly. In the time before the hurricane devastation, most of the houses were made of wood. However, since new building regulations came in place, now homes are built with concrete for safety in case of any disaster.
Many credit the new building codes with saving lives. But at the same time, Palmetto Bay has not been tested by a hurricane with the strength of Andrew. To this day, one can still visualize the remains of Andrew the Hurricane in the Palmetto Bay Village even today.
Palmetto Bay Car Accident and Injury Lawyers in Miami
At Wolfson & Leon, the Palmetto Bay car accident are available to provide comprehensive personal injury representation for the people from the Village of Palmetto Bay, Miami-Dade County and all South Floridians for any type of injuries or death including:
Palmetto Bay Rear-end Car Accidents
Miami Car Accident Attorney Information and Advice for Palmetto Bay Residents
Our Palmetto Bay car accident lawyers work diligently to make sure their clients are well informed and advised for not only their own case but for other legal type situations that may arise in the future. The family and loved ones of our clients – as well as the general public – also take full advantage of this information on topics such as:
Miami Personal Injury Lawyer Representing Palmetto Bay Car Accident Victims
The Hammocks injury and car accident lawyers are available to speak with you right now. We will answer your questions and based on the facts of your car accident and injuries, we will lay out the options that you have moving forward. But you need to call us first. So take the step and call (305) 285-1115 and let's discuss your case.
The Miami personal injury lawyers and wrongful death attorneys of Wolfson & Leon have served the good people of Palmetto Bay and Miami-Dade County as well as the towns, neighborhoods and cities of Hialeah, Kendall, University Park, Kendale Lakes, Cutler Bay, Perrine, Princeton, Goulds, Country Walk, The Crossings, Richmond West, South Miami Heights, Cutler Ridge, Homestead and Florida City.